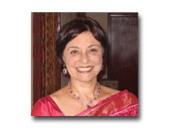 Laura Deutsch is a nationally published author and teacher, who leads writing retreats from Tassajara to Tuscany. Laura has taught writing for more than 15 years and has participated in numerous workshops at Tassajara and Green Gulch. For more on writing as meditative practice, developing one's own voice, and Laura's upcoming retreat at Tassajara, please enjoy the interview below.
What will the retreat be like?
We'll share techniques that will help us tap into our stories, memories, and imagination, whether we're writing with a view toward self-exploration and healing, or creating art for a wider audience.