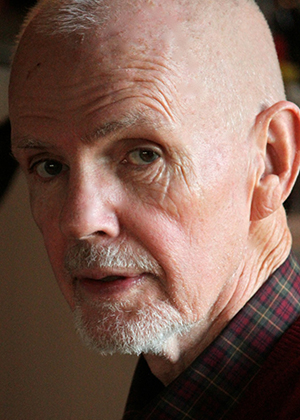 Seido Eishu Lee de Barros
Clear Path, Constant/Endless Effort
November 5, 1936 – March 6, 2019
"Let your practice be a celebration of life." —Seido Lee deBarros
Seido Eishu Lee Lüssen deBarros passed away peacefully on March 6, 2019, surrounded by family, friends, and sangha.
Lee founded the Buddhadharma Sangha inside San Quentin State Prison and was the Sangha's Head Teacher until his retirement in 2015. Lee was deeply involved in and much beloved by the Marin County Interfaith community. He was active in the Marin Interfaith Street Chaplaincy, serving as street chaplain, board member, and eventual board chair, and also in the Marin Interfaith Council, where he served on the board. In addition to teaching at Green Gulch Farm and San Quentin, he taught regularly at Dharma Eye Zen Center, Dominican College, and the Redwoods Retirement Community.
He was an avid birder, reminding friends and family, "If you are feeling lonely, fill the bird feeder."
As Norman Fischer put it, "Lee was a true priest and a good one. He liked to keep things light and modest but underneath that was a fierce and deep spirituality."
A memorial for Lee will be held at Green Gulch Farm at 4:00 pm on April 27, 2019. If you plan to attend, please RSVP at Evite.