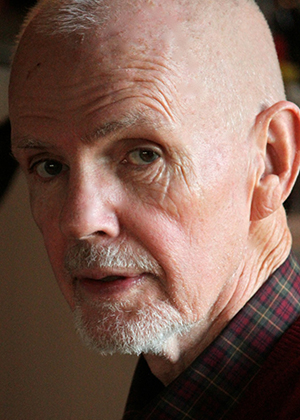 Seido Eishu Lee de Barros
Clear Path, Constant/Endless Effort
November 5, 1936 – March 6, 2019
"Let your practice be a celebration of life." —Seido Lee deBarros
Seido Eishu Lee Lüssen deBarros passed away peacefully on March 6, 2019, surrounded by family, friends, and sangha.
Lee was ordained a Soto Zen priest in 1989 at Green Gulch Farm by Sojun Mel Weitsman, receiving the Dharma name Seido Eishu, "Clear Path, Constant/Endless Effort." He received Dharma Transmission at Tassajara in 1998 from Zoketsu Norman Fischer.
Lee was a long-time meditator whose practice was first influenced by the teachings of Eknath Easwaran. Along with his wife, lay Zen teacher Martha deBarros, he lived for over ten years at Green Gulch Farm and Tassajara. He filled senior staff roles at Green Gulch and served as tanto (head of practice) at Tassajara.
In 1999, responding to a call from inmates interested in starting a Zen group, he founded the Buddhadharma Sangha inside San Quentin State Prison. He went on to serve diligently and with great heart as the Sangha's Head Teacher until his retirement in 2015. Since the day Lee founded it, the San Quentin Sangha has met nearly every week, bringing the lineage of Dogen Zenji and Shunryu Suzuki Roshi behind the prison walls and touching the lives of hundreds of inmates and volunteers.
Lee conferred the Bodhisattva precepts on many Zen students, including over thirty inmates and several non-inmates lay ordained inside San Quentin over the course of four jukai (lay initiation) ceremonies between 2002 and 2015. He performed one priest ordination, for Jiryu Rutschman-Byler, held at Green Gulch Farm in 2002.
Lee was deeply involved in and much beloved by the Marin County Interfaith community. He was active in the Marin Interfaith Street Chaplaincy, serving as street chaplain, board member, and eventual board chair, and also in the Marin Interfaith Council, where he served on the board. In addition to teaching at Green Gulch Farm and San Quentin, he taught regularly at Dharma Eye Zen Center, Dominican College, and the Redwoods Retirement Community.
Lee was born on November 5, 1936, in Brooklyn, NY, the son of Leo and Catherine deBarros. He grew up in lower Manhattan and Rye, NY, and attended Harrison High School and Rensselaer Polytechnic Institute. In his youth, Lee developed a reputation as an accomplished chess player and, after overcoming polio, became an excellent tennis and basketball player. At 20, he relocated to Pasadena, CA, and then moved north to attend graduate school at University of California at Berkeley. He spent time working as an elementary school teacher, and in the 1970s and 1980s served as the senior director of Marin County Rehabilitation Services. He is survived by his wife, son, three stepchildren, and six grandsons.
He was an avid birder, reminding friends and family, "If you are feeling lonely, fill the bird feeder."
As Norman Fischer put it, "Lee was a true priest and a good one. He liked to keep things light and modest but underneath that was a fierce and deep spirituality."
A memorial for Lee will be held at Green Gulch Farm at 4:00 pm on April 27, 2019. If you plan to attend, please RSVP at Evite.
These are a few of Lee's Dharma Talks given at Green Gulch Farm: