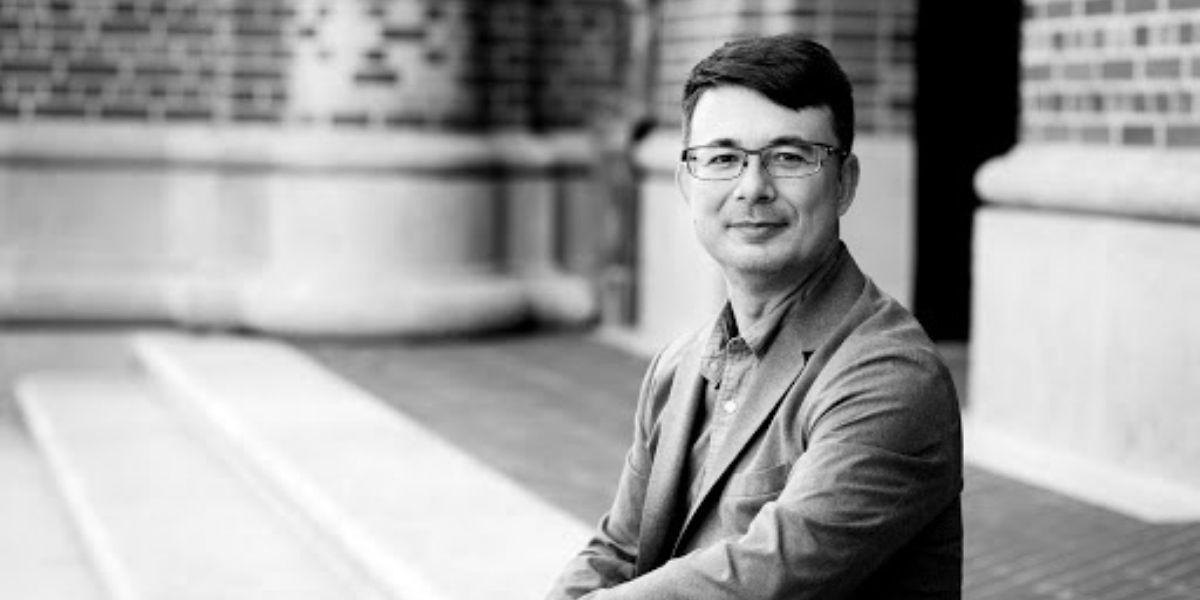 Duncan Williams is a Soto Zen priest and the author of American Sutra, which tells of the internment of Japanese American Buddhists during WWII. He works closely with Tsuru for Solidarity, a nonviolent, direct action project of Japanese American social justice advocates working to end detention sites and support front-line immigrant and refugee communities that are being targeted by racist, inhumane immigration policies. He will be offering the online Dharma talk at San Francisco Zen Center on Sunday, May 2, 10 am PT.
Williams, along with co-organizers Chenxing Han and Funie Hsu, has been instrumental in organizing May We Gather, a national Buddhist memorial ceremony that will take place online on Tuesday, May 4 at 4 pm PT/7 pm ET. The ceremony marks the forty-nine day anniversary of the Atlanta shootings in which eight people, of whom six were of Asian descent, were killed, and arose in response to the need for mourning and renewal in the face of ongoing anti-Asian violence.
The ceremony will be live-streamed from Higashi Honganji Buddhist Temple in Los Angeles. It will include sutra chanting, reciting the names of the Buddhist ancestors, a healing ceremony, and sharing of Dharma perspectives from leading Asian American Buddhists. The event is free and registration is not required.
Over 75 Asian American Buddhist partner temples have endorsed the Memorial. In addition, San Francisco Zen Center as well as numerous Branching Streams Zen Centers and sanghas have signed on as ally sanghas for this event. There is still time to add your name to these lists.
The three co-organizers of May We Gather—Chenxing Han, Funie Hsu, and Duncan Ryuken Williams—will offer a panel discussion hosted by SFZC on Saturday June 26, from 6 to 7:30 pm PT [date and time corrected on Monday, May 3]. They will reflect on the significance of the May 4 National Memorial and discuss the historical roots of religious bigotry and racial animus toward Asian American Buddhists, the power of communal ritual for healing our national racial karma, and the importance of coming together as Buddhists to speak out against systemic violence.
On May 29, Chenxing Han and Dana Takagi will give the SFZC online Saturday Dharma talk, at 10 am PT.
It is fortuitous to have these opportunities to hear the voices of Asian-American Buddhists at this time.