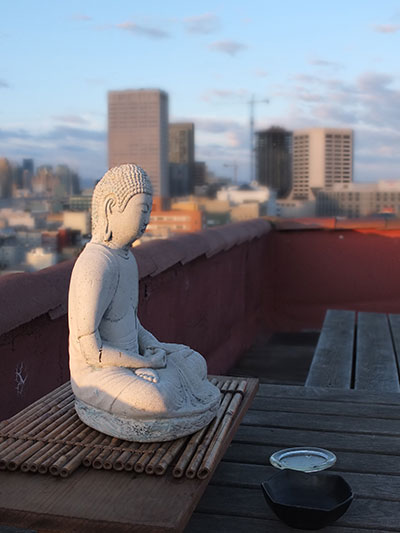 UPDATE: The description for the Vice President position has been updated and the application period extended to September 20. The Secretary position is in the process of being filled and is not accepting new applications. 
San Francisco Zen Center is beginning the search for our next Vice President and Secretary. These vital roles will help shape the future of SFZC during this difficult time. Both positions will start sometime this Fall.
The search will be run by the Governance Committee of the Board of Directors. We invite applications from all interested and qualified candidates. Full job descriptions, listing both duties and qualifications, are available online here (for VP) and here (for Secretary).
If you would like to apply, please email a letter of interest and current resume directly to Dan Zigmond, our Governance Chair, at djz@shmonk.com by August 30, 2020. All applications will be received in confidence. The Governance Committee will request further information from qualified candidates after that deadline and conduct formal interviews of finalists in September.