Apprentice positions are still open in the farm and garden + land stewardship programs at Green Gulch Farm for the 2020 season (April 8 – October 12)! This program is a unique and wonderful opportunity to study the Buddha Way and practice intimately with the land, nourishing self and other.
Please contact farmapprentice@sfzc.org immediately if you are interested. More information can be found on the web pages for the Farm & Garden Apprenticeship Program and the Farm & Garden Apprenticeship Application Process.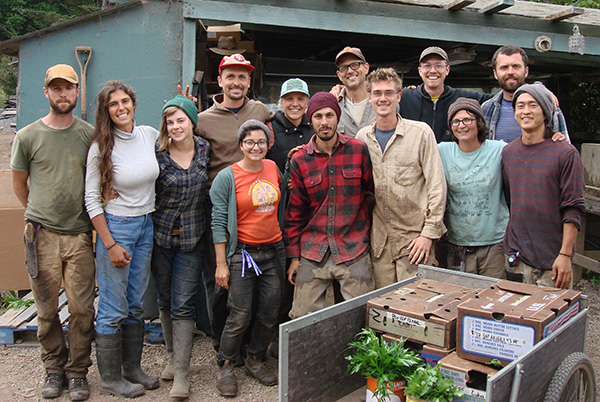 Due to the unique quality of the apprenticeship programs and the location, the descriptions are quite detailed. We hope that will be helpful as you consider participating.
For questions about and assistance with the apprenticeship programs in general, contact ggfdirectorassist@sfzc.org.
Green Gulch Farm's other apprenticeship programs are also still open for applications:
Guest Program Apprenticeship and Guest Program Apprenticeship Application Process
Green Gulch Kitchen Apprenticeship Program and Green Gulch Kitchen Apprenticeship Application Process
We look forward to hearing from you regarding the current season and any future season you may be interested in joining.