California Sacred: A collection of natives in the age of the Anthropocene
March 1 – 31 in the Art Lounge at 300 Page Street, SF, 94102
Reception: Friday, March 13, 7:30 – 9 pm — canceled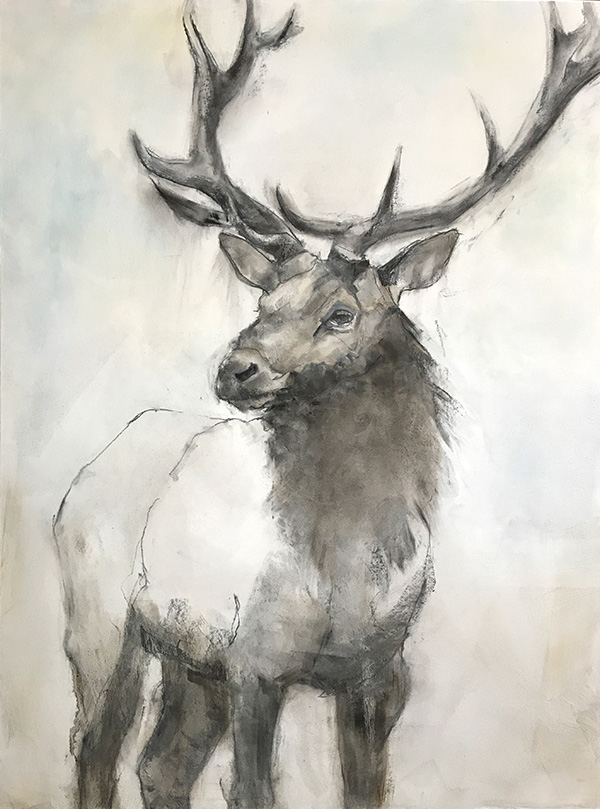 Each species here has its own California story, and those of us fortunate enough to be familiar with them have our own stories to tell of sightings and experiences, often with powerful evocations of landscape, place, and time. Informing this work is my own admitted angst over the climate crisis as it affects my home state. Increasingly severe weather, extreme drought, and catastrophic wildfire: this is our new normal. Underlying these paintings, though the references may not be explicit, is a subtext of melancholy or loss. My hope is that these paintings serve as reminders of our interconnectedness here on this edge of the world.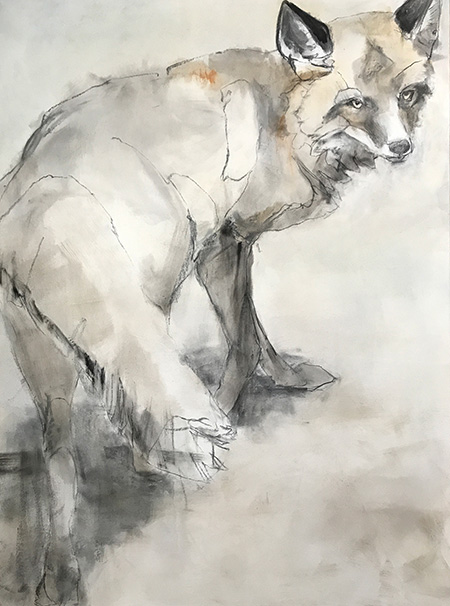 About the Artist
The practice of painting and drawing, for me, is an ongoing search for the 'authentic thing' I look for it in chance, in drips and smudges, non-sequiturs and mistakes. What interests me is a piece that doesn't hide my own wrestling with it, trying to get the lines 'right,' a piece that moves past my own expectations and doubts toward something larger and more true. There is still so much to learn.
My work has been shown and sold in various shows and venues over the years. My husband, my dog, and I split our time between San Francisco's Mission District and rural Maine.
Instagram: @lee.cline
Website: www.leecline.com
Email: hello@leecline.com