Featured Photo: January 16
On Saturday, January 4, five initiates received the precepts in a Jukai/Initiation Ceremony with preceptors Central Abbot Ed Sattizahn, Shosan Victoria Austin, and Anshi Zachary Smith (Nancy Petrin offered the precepts to Margaret Schneider through Ed) at City Center/Beginner's Mind Temple. Photos by Julia Sperling.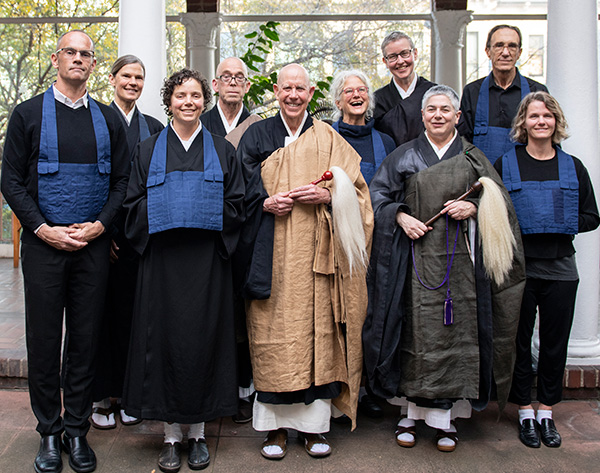 Congratulations to Jason Thompson: Yakuzan Tenshin – Medicine Mountain / Transmit True; Anne Sjahsam: Shigen Shingi – Arriving at the Source / True Meaning; Mark Pechenik: Angyō Myōmoku – Peaceful Practice / Clear Eye; Margaret Schneider: Ryu Bō Zen Ki – Dragon Mother / Inconceivable Sparkle; and Engetsu Lefevre: En Getsu Gen Ki – Complete Moon / Reveal Joy.