Congratulations to three newly ordained priests! On Saturday, September 14, Dillon Balmaceda, Myles Cowherd, and Eli Brown-Stevenson received priest ordination in a ceremony at Beginner's Mind Temple. Photos by Elliot Charney.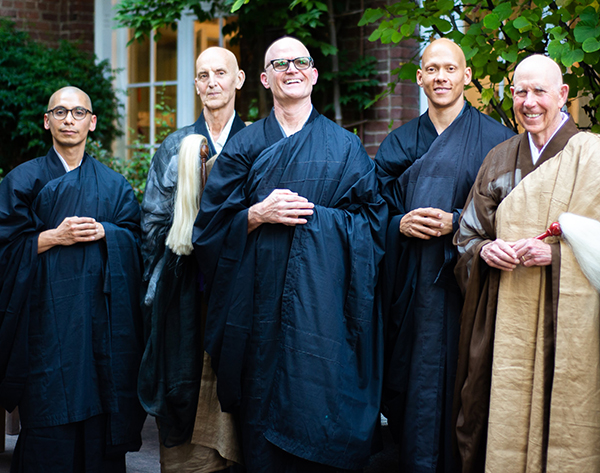 From left, the ordinands and preceptors: Dillon Balmaceda – Zenshin Kakudo / Zen Heart, Awakening Way; Ryushin Paul Haller; Myles Cowherd – Korin Myogaku / Ancient Forest, Wonderous Awakening; Eli Brown-Stevenson – Soan Genkan / Ancestor Warmth, Completely Present; and Rinso Ed Sattizahn.
Dillon and Myles received ordination from Ryushin Paul Haller and Eli from Rinso Ed Sattizahn.