August 1 – 31
San Francisco Zen Center Art Lounge
300 Page Street, SF 94102
Reception: August 9, 7 – 9 pm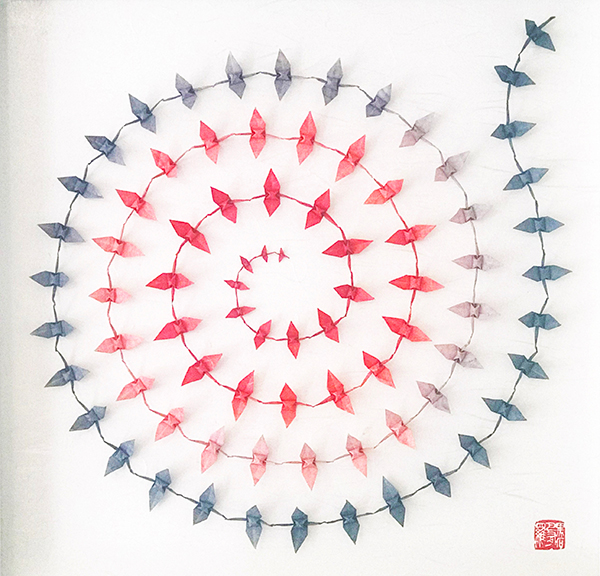 Over a thousand connected cranes were folded for this exhibition. One by one, as part of a whole. This is RENZURU origami, an ancient way of folding joined cranes from a single sheet of paper, creating unique patterns of form and color.
I have been studying and teaching origami for many years. While living in Kyoto in 2015 I met Tomita Mizuho, a Renzuru Origami Master, and became his apprentice. This technique inspired my work for "CONNECTION."
Born in Buenos Aires, Argentina, I graduated as an architect in 2005 and then specialized in Historical Building Conservation and Restoration. My inclination towards Oriental Arts led me to study Sumi-e (ink painting) and Origami in Argentina, Japan, and the US.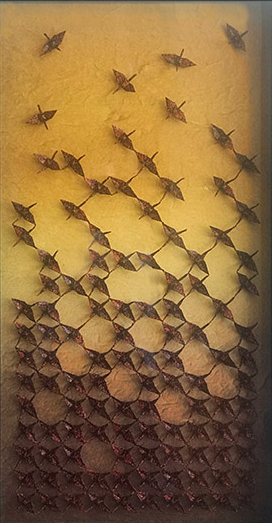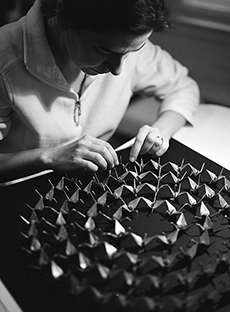 PAULA PIETRANERA lives art in oneness with her spiritual path as a Zen student. Her ink paintings and origami express simplicity, depth of clarity and aliveness, creating a vivid experience of caressing the true nature of her art. She currently lives as a resident at the San Francisco Zen Center in California.