Featured Photo July 11
Paper crane on an altar at Tassajara. Photo by Romy Senderos.
On July 20, there will be a Buddhist memorial service held at Fort Sill in Oklahoma. Residents at San Francisco Zen Center are folding paper cranes that will be taken to the ceremony and protest.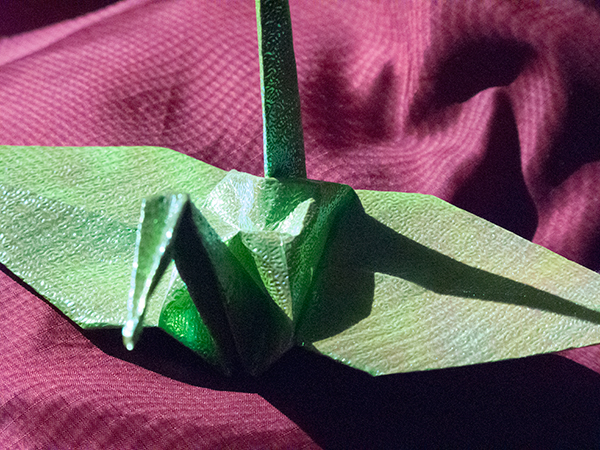 "Fort Sill is the site of a WWII internment camp that held 700 people of Japanese ancestry, 90 of whom were Buddhist priests. The Department of Health and Human Services announced on June 11 that up to 1,400 unaccompanied migrant children would be transferred from Texas to Fort Sill."
Full story at Lion's Roar, July 8, 2019