The Zen Center Bookstore at City Center has volunteer opportunities on these days and times:
Monday, Tuesday, Thursday, Friday: 1:30 – 5:30 pm
Wednesday evenings: 6:30 – 7:30 pm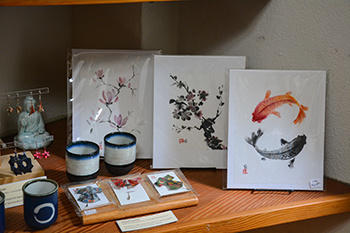 Volunteers welcome visitors, help with selections, provide basic information about San Francisco Zen Center activities, and process sales. Training will be provided.
This is a wonderful opportunity to be a welcoming presence to people visiting the temple, often for the first time.
If you are interested in learning more, please contact the Bookstore Manager, Arlene Lueck, at 415-354-0397 or bookstore@sfzc.org.
Thank you.