Saturday, May 11
Dharma Talk: 10:15 – 11 am
Q&A and booksigning: 11:15 am – noon
300 Page Street, SF
Mindfulness and Intimacy
Go beyond mere mindfulness—and deepen your connection to your self, the people in your life, and the world around you.
Mindfulness is an ancient and powerful practice of awareness and nonjudgmental discernment that can help us ground ourselves in the present moment, with the world and our lives just as they are. But there's a risk: by focusing our attention on something (or someone), we might always see it as something other, as separate from ourselves. To close this distance, mindfulness has traditionally been paired with a focus on intimacy, community, and interdependence. In this book, Ben Connelly shows us how to bring these two practices together—bringing warm hearts to our clear seeing.
Helpful meditations and exercises show how mindfulness and intimacy can together enrich our empathetic engagement with ourselves and the world around us—with our values, with the environment, and with the people in our lives, in all their distinct manifestations of race and religion, sexuality and gender, culture, and class—and lead to a truly engaged, compassionate, and joy-filled life.
Endorsements:
"Zen teaches that 'enlightenment is Intimacy with all things.' Ben Connelly beautifully articulates that a worthwhile spiritual practice—a worthwhile journey through all our triumphs and travails; indeed, a worthwhile human life—is cultivating an intimacy with all things."—Larry Yang, author of Awakening Together: The Spiritual Practice of Inclusivity and Community
"With clarity and grace, Ben Connelly affirms the deep intimacy needed for true awakening. From his conscientious and reflective work, the path into our sleepy interior worlds unfolds beautifully into the light step by step. We only need courage to stand in such radiance. Highly recommended."—Zenju Earthlyn Manuel, author of The Way of Tenderness: Awakening Through Race, Sexuality, and Gender
"Our true heart's desire is connection: intimacy. Yet our minds and hearts are often focused on what separates us from other people and the rest of creation. In this clear and helpful book Zen teacher Ben Connelly presents twenty-seven aspects of our life that, through the practice of mindfulness, can become fertile fields for dissolving our sense of alienation and deepening our experience of interdependence and intimacy."—Jan Chozen Bays, author of How to Train a Wild Elephant
"This book is carries vital medicine for today's world. Ben Connelly speaks from the heart of Zen and reminds of our true and innate capacity for intimacy, that we can always take one step from where we are to heal the myth of separation. Mindfulness and Intimacy offers practices and contemplations that affirm the embodiment of interconnection through everyday ordinary life. I recommend it for everyone!"—Deborah Eden Tull, author of Relational Mindfulness: A Handbook for Deepening Our Connection with Ourselves, Each Other, and Our Planet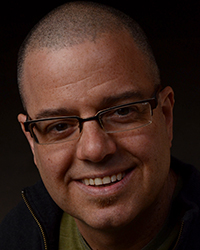 Ben Connelly is a Soto Zen teacher and Dharma heir in the Katagiri lineage. He also teaches mindfulness in a wide variety of secular contexts including police and corporate training, correctional facilities, and addiction recovery and wellness groups. Ben is based at Minnesota Zen Meditation Center and travels to teach across the United States. He lives in Minneapolis, Minnesota. He is also the author of Inside the Grass Hut: Living Shitou's Classic Zen Poem and Inside Vasubandhu's Yogacara.