This upcoming practice period, Jisan Tova Green and Dr. Crystal Johnson will lead the class Unpacking Whiteness—Reflection and Action at City Center. San Francisco Zen Center strives to serve a diverse community of practitioners, create an inclusive residential environment, and manifest Zen teachings to actively build a more loving and liberated world.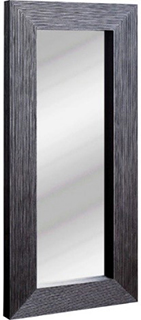 Unpacking Whiteness will support this mission by working with white practitioners to connect racial justice scholarship and Buddhist practices to anti-racism efforts in both public and private domains.
Unpacking Whiteness builds on a fundamental premise: Buddhist practices, including Zen practices, are incomplete without an ongoing investigation of social injustices and the ways we perpetuate systems of privilege and oppression in our unexamined beliefs, behaviors, and institutions. Racism is a violent, pervasive injustice that has endured into the twenty-first century, and because Buddhist communities exist in the broader fabric of society, Buddhist communities and practitioners are not immune to racism.
Racism harms all people, including white practitioners, since it is a delusion that prevents authentic connection and reinforces a hierarchy of race-based identities that are empty but nonetheless real in their impacts. Fortunately, the wisdom and insight that come from Buddhist mindfulness and compassion practices are worthy antidotes to racism.
Unpacking Whiteness is offered to practitioners who self-identify as white. Whiteness often masquerades as invisible, particularly to white people themselves. The threads of white supremacy woven throughout American history make it easy for white people to live without conscious, discerning awareness of their own whiteness and associated white privilege. Furthermore, the privilege of being white can shield white people from having to navigate the world through the lens of race. As a result, many white people find discussions of race to be uncomfortable, inaccessible, charged, or challenging.
Unpacking Whiteness aims to address this experience of shame, discomfort, and inadequacy by studying the roots of race and racism in America, discussing how racism is embedded in institutions, helping white practitioners to meet difficult emotions about race, and pushing white practitioners to reflect on their own racial conditioning. With the support of classmates and the teaching team, participants will also explore how their own self-concept as a white person can be a barrier to liberation. Participants will learn to more effectively support racial justice initiatives, interrupt racism with compassion and connection, and engender radically inclusive communities in their homes, workplaces, and civic spaces.
Unpacking Whiteness is open to all people who self-identify as white and are amenable to courageous self-exploration with a group. The class will occur on seven consecutive Tuesday evenings with a Sunday daylong session.
For more information on dates and registration, please visit the class web page.
If you are unable to commit to attending the class, City Center also offers the Unpacking Whiteness affinity group on a monthly basis. The group meets on Sunday afternoons once a month and is offered to self-identified white practitioners on a drop-in basis, no registration or prior attendance required. For more information, please visit the web page for this group.