Thursday, January 24, 7:30 – 9 pm
City Center dining room, 300 Page Street, SF 94102
The Cultural Awareness and Inclusivity Committee (CAIC) is inviting People with Disabilities (PWD) to participate in a listening meeting to discuss our experiences as PWD who practice at Beginner's Mind Temple, City Center.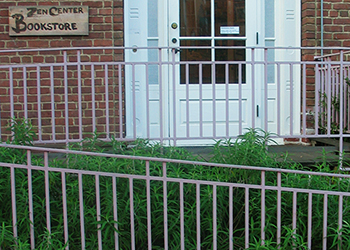 The meeting will be held on Thursday, January 24, from 7:30 pm to 9 pm, in the City Center dining room at 300 Page Street, San Francisco, CA, 94102. The dining room is wheelchair-accessible via the bookstore ramp to the left of the main door, which will open at 7:15 pm.
The purpose of the meeting is to create a safe space for PWD, including people practicing with physical, physiological, mental, or emotional impairment, to discuss issues around ability, diversity, and equity at San Francisco Zen Center. The meeting will be hosted by CAIC members who practice at Beginner's Mind Temple with impairments and disabilities. We will make a report to the leadership after the meeting, and all comments from the meeting will be anonymized or reported in general ways.
This meeting is the second in a series of listening sessions to prepare for a meeting between CAIC and the Abbots' Executive Group (AEG), which is being arranged for this spring at CAIC's request.
The AEG includes the City Center and Green Gulch Abbots, the Central Abbess or Abbot, and the President, and oversees the spiritual well-being of San Francisco Zen Center's three main temples. Their purpose in meeting with CAIC is to hear ideas and work to make City Center, and SFZC as a whole, a more supportive and welcoming environment for diverse, underrepresented, and marginalized populations. Our goal is to share with AEG your experiences and suggestions about how to make Beginner's Mind Temple more accessible and inclusive.
Please join CAIC at this important Sangha listening session if you identify as diverse, underrepresented, or marginalized due to disability. Your experience is important, and sharing it will help make Beginner's Mind Temple the inclusive practice center it can be.
Please RSVP by emailing victoria.austin@sfzc.org. Your name will remain confidential, and the report will keep your feedback anonymous by using general rather than specific terms for your impairment. RSVPs are helpful but not required; drop-ins are welcome.
Light refreshments will be served. If you include information about any dietary restrictions and what snacks work for you, we will do our best to provide appropriate ones.
Thank you for considering attending this very important meeting.
Bowing,
CAIC Members