Greens Restaurant Reopens for All Services October 15 Following Kitchen Fire
"Vegetarian Nirvana" Food & Wine Magazine
"Come nightfall at this San Francisco icon, the views across the bay are dazzling. More remarkable still is the food." —San Francisco Magazine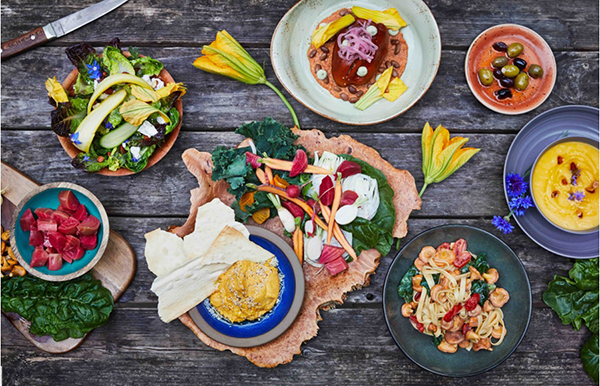 Celebrated Bay Area institution Greens Restaurant prepares to reopen its black walnut doors October 15, following a kitchen hood fire that kept the landmark restaurant closed approximately four months. The fire happened just before dinner service on June 20. The Greens team has been busy with a resilient focus and dedication to restoring the main dining room to its original craftsmanship while also repairing the kitchen. The restaurant has opened reservations for October 15 onward. The team is extremely grateful for the outpouring of support and goodwill from local contractors, community members, and neighbors.
At the helm of the Greens kitchen since 1985, Executive Chef Annie Somerville (author of Fields of Greens and Everyday Greens) has led a career of service, nurturing a community of diners, purveyors, and employees. As the restaurant embarks on its 40-year anniversary in 2019 and commitment to celebrating vegetables, the Greens team is also preparing for the semi-retirement of their beloved chef. Somerville will continue to oversee the culinary vision and has insisted on keeping her regular shopping schedule at The Ferry Plaza Farmers Market. The values Somerville instilled—gratitude, humility, and being of service—will continue guiding the daily workings of the staff.
When asked about the success of Greens, Somerville comments, "I really believe our stability is about goodwill. As food culture has grown, we've had greater access to the most incredible ingredients of all time. We can execute high-level dishes with all the exceptional produce we acquire. And at the core of Greens, we are very mindful, especially of our staff; they are everything to Greens. Guests feel welcome here, and the employees feel a part of something special. Being located within the Golden Gate National Park is such a gift. People's lives are so busy, and they value these beautiful Bay Area open spaces more now than ever."
For the reopening menu in October 2018, guests can expect the same devotion from Greens: to serve "the most incredible ingredients of all time"; with a refresh on classic dishes and a constant energy around embracing the wondrous bounty of local vegetables. Welcomed with favorite dishes (Fire Roasted Poblano Chili stuffed with quinoa, Green Gulch pumpkins, grilled onions, and smoked cheddar), diners will also find daily offerings from the farm (Green Gulch Lettuces, purslane, seasonal squash and blossoms, and Andante Dairy goat cheese), a seasonal soup (Honey Roasted Butternut Squash with olio nuovo and slow roasted almonds), and seasonal sampler (Carrot Hummus and Zaatar Oil with sea salt crackers, Green Gulch chioggia and golden beets, and crudités).
The staff has taken this time and break from daily operations to farm, create, and even repaint areas of the restaurant. The Private Events Team has also been busy planning special occasions that rescheduled from the time of closure to a later date, and has seen a significant rise in bookings for the rest of the year.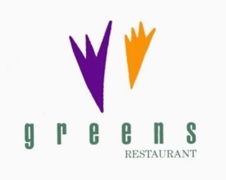 About Greens Restaurant
Greens Restaurant pioneered vegetarian cooking and paved the way for establishing it as a cuisine in America. The San Francisco Zen Center opened Greens in 1979 to provide an opportunity for Zen students to work together and extend their Buddhist practice into the workplace. For many years, the entire staff at Greens were Zen students. Founding Chef of Greens, Deborah Madison, was a student at Zen Center for 18 years where she held a host of kitchen positions. In 1981, Annie Somerville joined the restaurant and trained with Madison. Somerville became Executive Chef in 1985, and has since continued to work closely with local growers, cheesemakers, and purveyors, to serve and celebrate seasons and their bounty. Green Gulch Farm, also owned by San Francisco Zen Center, provides the restaurant with organic produce year round from its farm and garden. Green Gulch Farm has been a model of sustainable organic farming and gardening.
Occupying a former Army warehouse in Fort Mason, the restaurant is adorned with floor to ceiling windows and quintessential views of the Golden Gate Bridge, Marin headlands, and The Marina. The space was constructed by carpenters from the Zen Center, including lead designer Paul Discoe, an ordained Zen Buddhist priest, using reclaimed wood and recycled material. Central to the familiar dining room are works by local Bay Area artists: a curving three-ton, tour de force of woodcarving, redwood installation by J.B. Blunk, original landscapes hanging on the walls by painter Willard Dixon, and specially made service areas and entryway by designer Jason Lees.
For More Information, please visit:Â greensrestaurant.com