Featured Photo October 4
Congratulations to Terri Kota and Christian Piñón, who received the precepts in a lay initiation ceremony/jukai on September 15, 2018, at City Center. Photo by Shogen Tom Hawkins.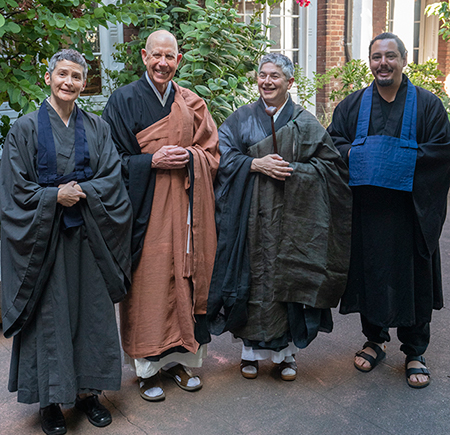 Left to right: Terri Kota – Jiryu Kyoshin / Nourishing Willow, Dignity Faith; City Center Abbot Rinso Ed Sattizahn; preceptor Shosan Victoria Austin; and Christian Piñón – Monshin Daigen / Listening Heart, Great Revelation.