Saturday, May 26 – Sunday, June 3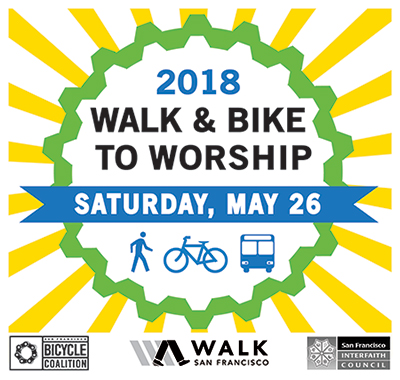 The San Francisco Bicycle Coalition, Walk San Francisco, San Francisco Interfaith Council and leaders from local congregations are partnering to create Walk & Bike to Worship Week. San Francisco Zen Center will celebrate walking, biking, and taking transit to their place of worship on May 26.
Walk & Bike to Worship is an event that gives SFZC's community members the opportunity to raise the visibility of walking, biking, and/or taking transit to worship to make communities safer and more pleasant places to live. Additionally, it's a collective celebration that promotes physical activity, health, and safety for neighbors and the environment.