Sesshin Kitchen Volunteers Needed
The City Center kitchen is looking for volunteers to help prepare food in support of City Center's Spring Sesshin, March 17 – 24.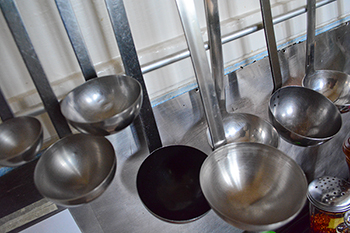 This is a great opportunity to explore work as Zen practice in a contemplative environment while supporting the meditation practice of others. Daily working hours are 9 am – 12:30 pm and 4 – 6:30 pm, which includes a break from 10 to 11 to attend the daily Dharma talk. To volunteer or for more information, contact the tenzo (head cook) at cctenzo@sfzc.org.