As part of the on-going effort to renovate the library and make it available to San Francisco Zen Center members, we are looking for a few volunteers.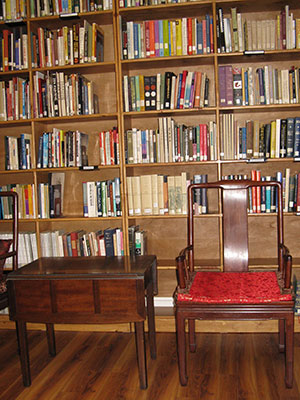 We need:
1. Help with cataloging the collection. This entails a commitment of 2 – 4 hours a week, Monday – Friday, during the hours of 9:30 am – 12:30 pm. We are looking for someone able to commit to a minimum of six weeks. (Note: Due to the nature of the work, this is not a good position for anyone who is unable to sit at a desk and use a computer for two hours at a time.)
2. Staffing the desk during open hours on Mondays, either 1:30- 5:30 pm or 6:30 – 7:30 pm. Because these shifts involve training we are asking for a minimum commitment of six months.
If you are interested in these positions, or would like to learn more about what they entail, please contact Terri Kota, the City Center Work Leader, at either ccwork@sfzc.org or 415-354-0393. It is best to contact Terri directly rather than posting a comment on this blog page.