Featured Photo 2 September 28
Congratulations! At City Center on September 23, 2017, nine people received lay initiation. Photos by Deborah Svoboda.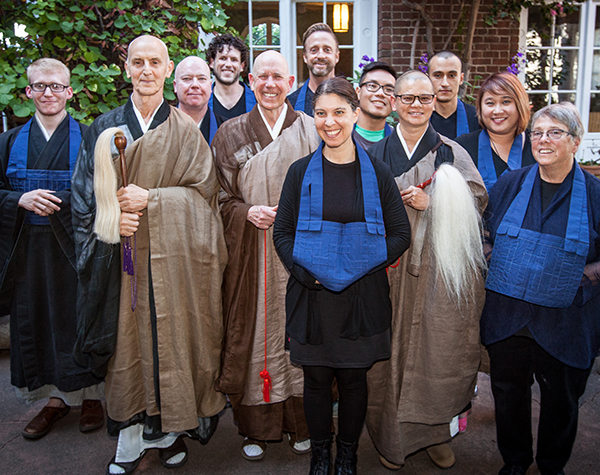 Teachers and initiates: Rinso Ed Sattizahn: Chloe Atreya; Ryushin Paul Haller: Ken Collins and Tyler Stump; Keiryu Lien Shutt: Malcolm Bowles, Anton Kovalyov, Lynn Eubanks, Bong Lau, Brad Webster, and Sheri Macatangay.