Congratulations! At Green Gulch Farm on September 17, 2017, Kogen Dito-Keith (Kogen Anshin / Radiant Presence-Body of Peace) received priest ordination from Eijun Linda Ruth Cutts. Photos by Shundo David Haye.
Kogen will be moving to Green Gulch Farm from Tassajara with his family Lauren Dito-Keith and daughter Calliope at the end of September.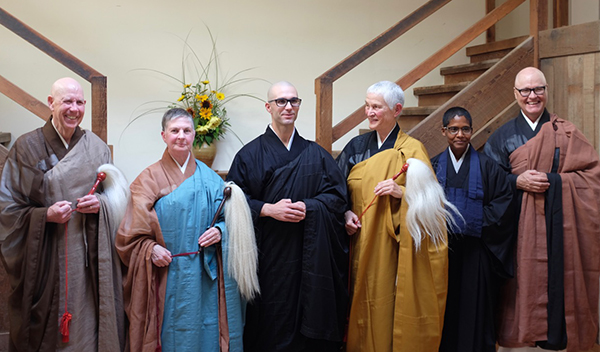 Left to right: Rinso Ed Sattizahn, Eijun Linda Ruth Cutts, Kogen Dito-Keith, Fu Schroeder, Kristin Diggs, Zenshin Greg Fain.