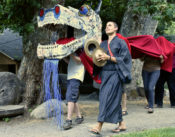 On July 4, 2017, Tassajara Zen Mountain Center formally celebrated its 50th anniversary. On this beautiful summer day with a light warm breeze and clear skies, Senior Dharma Teacher Tenshin Reb Anderson led the community in a 50th Anniversary Founders Day Ceremony to celebrate our dedication to zazen and the Buddha's way.
Later in the evening, after a celebratory dinner, Monterey County Supervisor Jane Parker presented a formal resolution approved by the Monterey County Board of Supervisors recognizing Tassajara Zen Mountain Center (ZMC) for its contributions to the
county of Monterey over the last fifty years.
Some of those contributions have included helping fight fires and coordinating with the local fire teams to protect Jamesburg, as well as housing and feeding firefighters during these times. Tassajara ZMC also supports local businesses year after year, and our leadership has participated in many Cachagua neighborhood meetings. Year in and year out, Tassajara ZMC takes very good care of the land including the road in.
The resolution was received by Abiding Teacher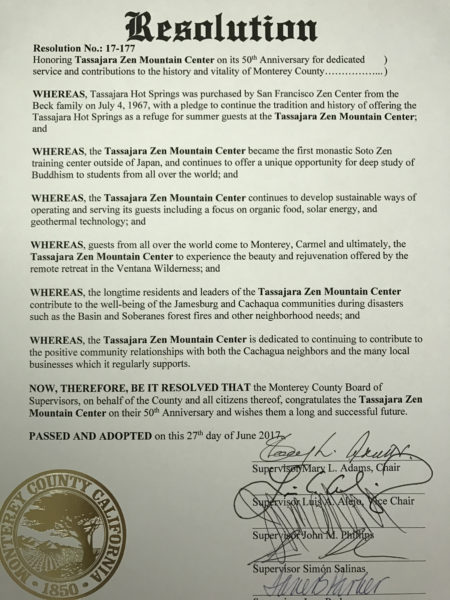 Leslie James and Senior Dharma Teacher Tenshin Reb Anderson, both long term practitioners and leaders of the San Francisco Zen Center community.
The night concluded with the annual student skit night with musical and comedy performances that included reenactments of several key periods in Tassajara's long history. The students performed a reenactment of the Essalen traditional story of the hot springs' creation; a reenactment from the 1917-1920s time period when the resort was owned by the Quiltys; and finally, a reenactment from 1967 when San Francisco Zen Center began its search for what would become Tassajara Zen Mountain Center and the first Zen training monastery in the West.
The annual student skit night included many songs by talented musicians and standup comedy. There was a comical skit with "Tassajara News" stories and even a Sikh guest who shared a traditional gong meditation. It was an altogether joyous occasion.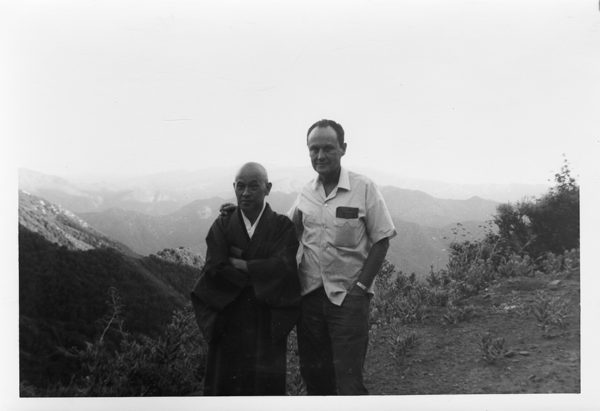 At this time, we are reminded of the great gift that Robert and Anna Beck gave, when they agreed to sell Tassajara Springs to San Francisco Zen Center in 1966. In a 2002 interview with David Chadwick, Bob Beck summed up his decision,
My experience with Suzuki was the feeling that somehow he exemplified the best that humans could be. He was an exemplary character, with his failures, his flaws, his faults, he still went bravely ahead and said this is possible.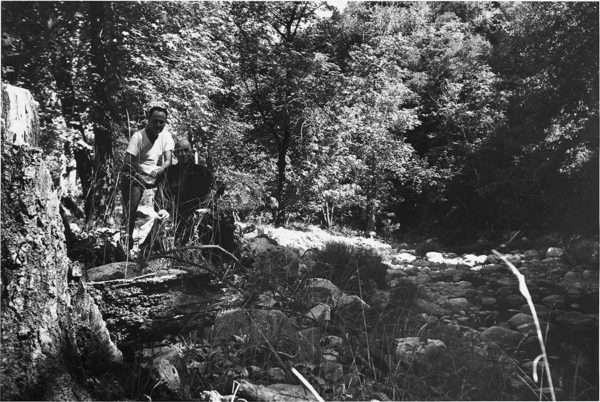 It's possible to go beyond what we think we can do, and we don't have to be heroic, we can be simple and express our convictions. It's an individual thing which is aided and abetted by the practice of Zen, in his experience. This is what helped him to become the person he was. It was almost that simple. And this I bought into to the extent that I wanted to make it happen, in preference to selling the place to the Monterey Roughriders or whoever they were. A couple of other people were willing to buy the place for more money. But they would have done something with it which would have been much less than the Zen Center. I loved the idea of the Zen Buddhists being here.
This year of celebrations for the 50th anniversary also includes an evening event at Greens Restaurant for Tassajara alumni from the last 5 decades. To help facilitate this, we ask those of you who have attended a Tassajara Practice Period to provide us with your contact information here: ZMC Practice Period Alumni
In addition to this being the fiftieth year of Tassajara Zen Mountain Center, this year also marks the occasion of the 100th Practice Period at Tassajara which will be lead by Tenshin Anderson this fall. This is a unique offering in the United States that allows Zen Buddhist practitioners an opportunity for deep study and practice and is a time honored tradition in Soto Zen lineage.
……………………………………………………………………………
Article by Lauren Dito-Keith, Tassajara ZMC Director's Assistant
……………………………………………………………………………