A group at Sokoji in 1964. Photo by Joan B. Mayer. Mel Weitsman is to the left of Richard Baker who is sitting behind Suzuki Roshi.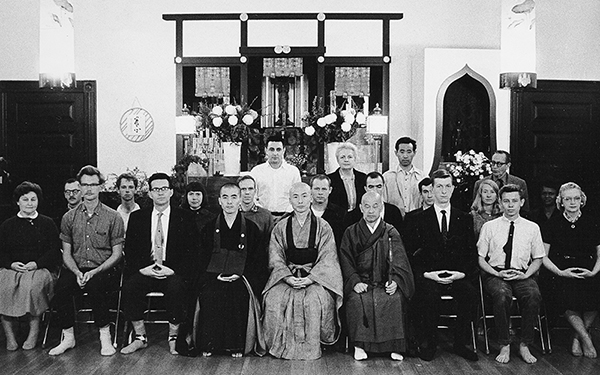 Sojun Mel Weitsman gave a public Dharma talk at City Center on July 1 in which he talked, in part, about the beginnings of San Francisco Zen Center when American students met Shunryu Suzuki Roshi at Sokoji in Japantown. This photo includes Dainin Katagiri as well as many of Suzuki's earliest students, including Della Goertz, Grahame Petchey, Jean Ross, Phil Wilson, and Silas Hoadley.
If anyone is able to identify those in the photo, please leave a comment below and I will respond.
Thank you,
Web Editor