Featured Photo March 30
The City Center shuso Siobhan Cassidy (center) following the ceremony on Saturday, March 25. Photo by Shundo David Haye.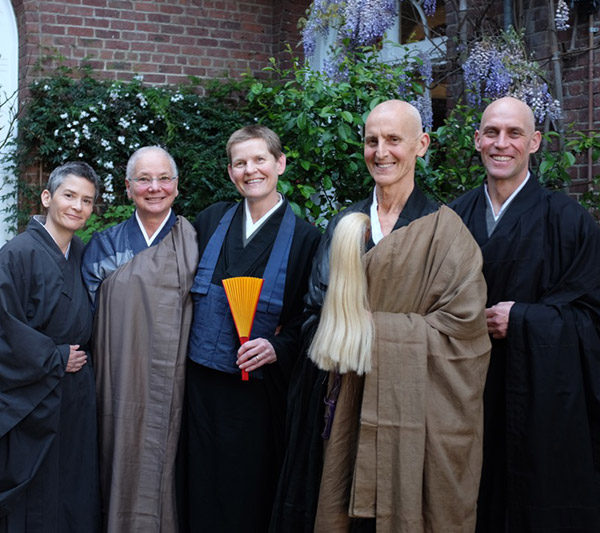 With Siobhan, left to right, the benji Terri Kota, Kiku Christina Lehnherr, Ryushin Paul Haller (leader of the Winter 2017 practice period), and the jisha Gentoku Smith.
Congratulations, Siobhan!