Ryushin Paul Haller is offering three opportunities this winter and spring to develop and deepen your practice at City Center.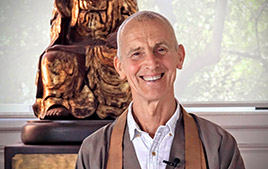 I. The first offering is the Winter 2017 Practice Period starting January 25. The theme is The Zen Way: Principles and Practices of Zen; this is also the title of Paul's practice period class that begins Monday, January 30.
From Joshu's "Have you eaten lunch? Then wash your bowl," to Dogen Zenji's "between aspiration, practice, enlightenment, and nirvana, there is not a moment's gap," Zen teachings embrace both the practical and the profound aspects of our human lives. The marketplace and the monastery coexist as we try to take care of our lives and discover the preciousness of being alive.
Residential and non-residential participation in the practice period requires an application process. See the application for instructions and contact information.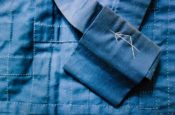 II. A second offering is participation in the practice period through an Online/Commuter option.
Since its inception, San Francisco Zen Center has had on-site practice periods in the traditional Soto Zen format as a way of deepening practice in a two-and-a-half-month container for learning, teaching, and sitting with a distinct sangha. However, many people can't make it to the temple to attend in person—or even if they lived close to the temple but worked outside, it wouldn't be possible to be an active in regular participant due to their schedule.
The Online Practice Period mirrors the teaching and activities of the regular practice period at SFZC but creates an online environment for watching classes, sitting with small groups, and keeping abreast of homework for those whose location or schedule wouldn't permit on-site participation. For several years, practitioners around the world have joined us for practice periods via our online offering and provided connection and community where there otherwise wouldn't have been.
Students in this program may participate entirely from home through online practice period offerings or may attend one or more practice events in person. Access to the practice period website will be provided prior to the practice period. The website provides access to several offerings, including:
Access to the video of the weekly practice period class.
Interactive meetings with Ryushin Paul Haller, the shuso, and other participants via conference calls.
Opportunity to have an online practice relationship with other students.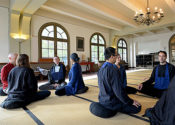 III. Paul's third offering is Establishing the Path of Practice, beginning February 4.
How does one establish a sitting practice in the midst of a hectic life? Many people ask themselves this, including those who are able to make it to Zen Center a few times a week to sit or take classes. When you have a life outside the temple, what exercises, approaches, and habits can help a person to establish a path of Zen practice in the midst of a busy life?
Establishing the Path of Practice was started over a decade ago by Urban Dharma Teacher and former Abbot Ryushin Paul Haller as a course specifically geared toward those who live outside the temple. This nine-week course is directed at the lay sangha and addresses the challenges of practicing in the work world, home life, and the interpersonal struggles of relationship.
Many of those who have participated in the past have maintained close connections with the teachers and with the small groups that were established during the program. Some of these groups are referred to as CPP, Continuing the Path of Practice, and some continue in an independent form.
This course includes on-site lectures, small group assignments, and weekly take-home assignments. The active participation of this empirical program has helped many students launch their formal practice. We hope you can join us.