Reception: Friday, February 17, 7:30 – 9 pm
In the Art Lounge at San Francisco Zen Center/City Center, 300 Page Street at Laguna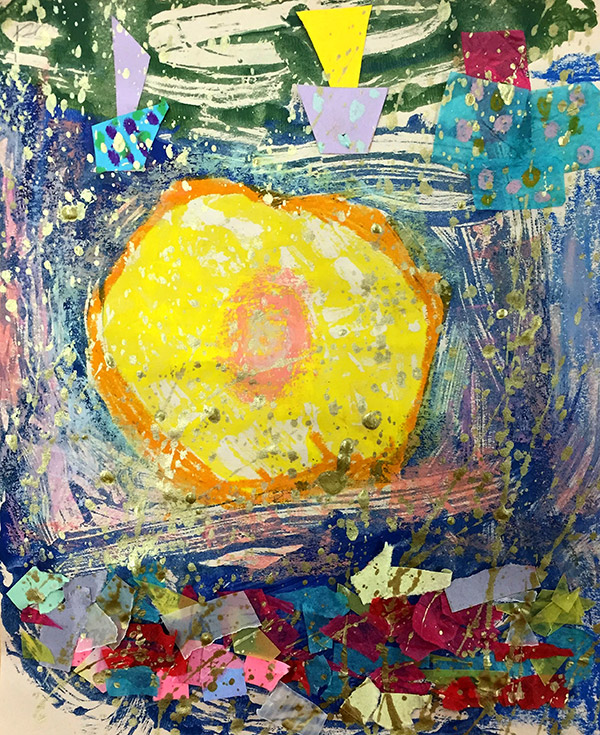 John Muir Elementary School is in the Hayes Valley/Lower Haight neighborhoods and serves 260 students. The dedicated teachers and staff perform a stellar job, knocking it out of the park every day, and the school is filled with love, generosity, and gratitude. Almost all of the students are socio-economically disadvantaged, over half are English language learners and students with disabilities, and 25% are homeless. The creative expression of these students is encouraged and supported through the commitment of their mentors.
The show will be exhibited through the month of February. If you would like to view it, please call the office at 415-863-3136 to check for hours that the Art Lounge is available. The Art Lounge is often free on Mondays and Fridays.
See www.johnmuirart.us for more information about the art program.