There was a Jukai/Lay Initiation Ceremony at City Center on January 7, 2017. Photos by Sandy Lamerson.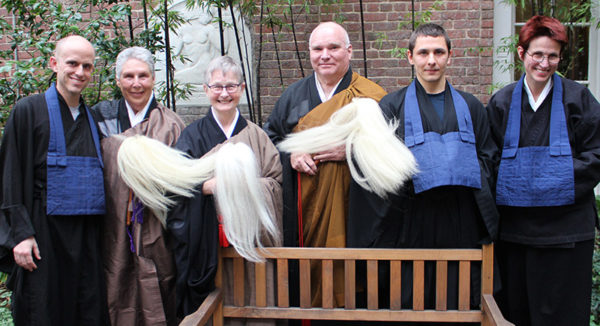 Receiving the precepts were Timothy Sandoe – Ryo Zan Kei Shin/Flowing Mountain Joyous Truth; Vanya Bekrenev – Kei Shin Zen Do/Respecting Truth Zen Way; and Kathleen Turner – Ji Kō Kai Getsu/Compassionate Activity Ocean Moon.
The preceptors were Arlene Lueck for Timothy, Anshin Rosalie Curtis for Kathleen, and Shokan Jordan Thorn for Vanya.
Congratulations to all!
More photos by Sandy Lamerson.