Featured Photo December 8
Mountain Home by Greg Fain. A view of the Ventana Wilderness on the way into Tassajara.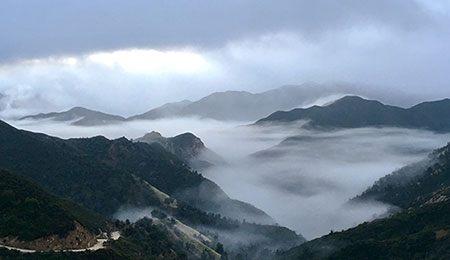 This photo reminds us of our gratitude that the summer fire in 2016 didn't reach our monastery at Tassajara, and that the Fall 2016 Practice Period was able to begin only about two weeks later than planned.