There is a Book Sale October 22 – 31 in the City Center mail hallway. All sales are by anonymous donation. We are still accepting donations of books for the sale, which helps to support San Francisco Zen Center's outreach programs.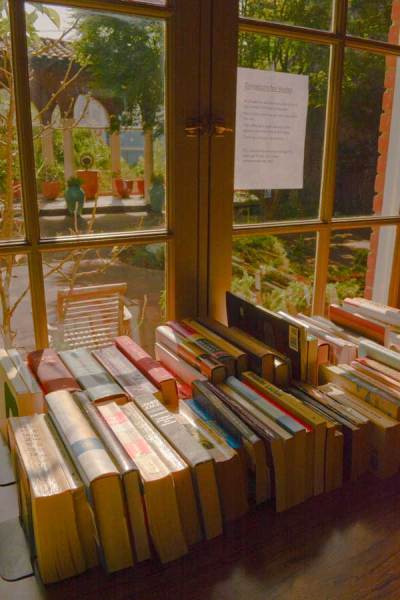 The funds generated through this event support our programs for prisoners, homeless men and women, families in transition, and other underserved populations.
We can use books in good condition on any subject. (We cannot accept mass-market paperbacks, magazines, textbooks, or travel guides.)
Your donations can be dropped off at City Center, 300 Page Street, San Francisco, CA 94102, any time the office is open. And please come by during the sale to see if there are books others have donated that are of interest to you. Thank you for supporting our programs.
If you have questions, please contact outreach and volunteer coordinator Jeffrey Schneider at outreach@sfzc.org or 415-354-0361.