Dear sangha members,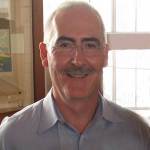 This is the first of more regular updates from me as the Board Chair to keep the wider sangha up to date on the work of the board and our short- and long-term priorities.
San Francisco Zen Center faces serious long-term financial challenges – challenges that need to be addressed in order for us to continue to fulfill our mission of offering wisdom and compassion to the world. As some of you know, the completion of the successful Widening the Circle capital campaign a few years ago did much to help Zen Center financially. As a result of its success, a number of capital projects were completed and a new Endowment Fund was established. However, more work needs to be done to achieve the goal of long-range financial sustainability for the organization.
The problem we face is one that many non-profits face: we almost always break even in terms of budget performance each year, but only on a cash basis. These break-even cash budgets leave many important needs unmet year after year. For example, student stipends at SFZC have not been increased for more than 20 years. In addition, we do not fund depreciation. Depreciation is what allows an organization to set aside reserves to take care of its physical assets. Funding it will not only ensure that we are properly taking care of the long-term needs of Zen Center's treasured properties, it will also ensure that more working capital is available and that there are reserves for rainy-day needs and new program development.
Two years ago the Board of Directors initiated a planning process to develop a path forward for solving this problem. The board has set the goal of getting to annual budget surpluses after setting funds aside for reserves going forward. This means the generation of significant new revenues and/or cost savings annually—this year the amount of unfunded depreciation was approximately $600,000. This is a tall order, which will likely take some time to achieve. In the next three-to-five years, however, we want to make significant progress toward achieving the goal.
It has been heartening to see the broad SFZC-wide commitment to this planning effort. A board task force has been working side-by-side with the central administration as well as senior staff and an Emerging Leadership Forum composed of the next generation of SFZC leaders in order to move this process forward. Together, we have identified a number of potential actions that will allow us to reach the goal. Some of the potential steps are operational in nature, including increased board involvement in fundraising, enhanced financial planning and management practices, and an improved IT infrastructure. Some of them are in the cost-cutting domain, including a restructuring of SFZC's health insurance program (the most recent program cost in excess of $1M per year, an amount that has risen enormously over the last decade to a level that is unsustainable), training of Zen students to assume operational responsibilities in some areas that paid employees now perform, and reduced spending on food. Others are potential revenue-increasers, including annual increases in membership pledges and donations to our annual fund, adjustments to how SFZC offerings are priced, and future efforts to add to the principal in the Endowment Fund.
We are currently assessing the viability of these and other options. We hope to complete the details of this plan by the October board retreat. We are excited about the possibility of putting our beloved temples on a more sustainable financial course. To be successful, however, we will need the active support of the sangha and broader community. If you have questions or ideas to contribute as we move forward with the completion of this plan, please contact me or other board members. You can contact me at lbye@mindspring.com.
Thank you for your support of the dharma and Zen Center!
Larry L. Bye
Chair of the Board of Directors