The Abbatial Leadership of San Francisco Zen Center will host a memorial service for Mitsu Suzuki Sensei, poet, beloved tea teacher, and wife of Shunryu Suzuki Roshi, in the Buddha Hall at City Center, at 3pm on Saturday, February 27. The event will also be Live Streamed. All are invited; please respond to ggfabbessassist@sfzc.org if you plan to attend. (Street parking near City Center is very limited. Please carpool or take public transit if possible.)
The officiant for the memorial service on February 27 will be Tenshin Reb Anderson, whose long association with Mitsu Suzuki Sensei dates from the Sixties and his time as one of Suzuki Roshi's devoted students. He will also give the dharma talk at 10:15 am that day.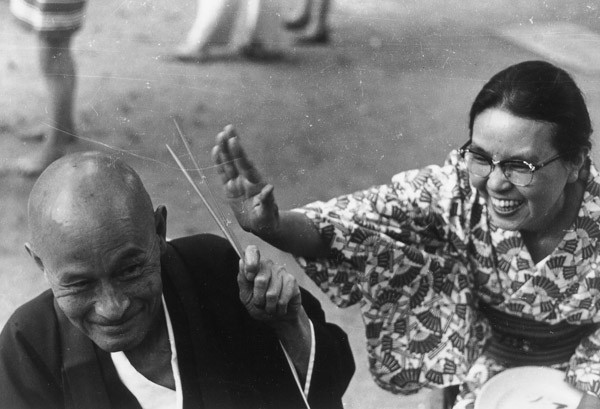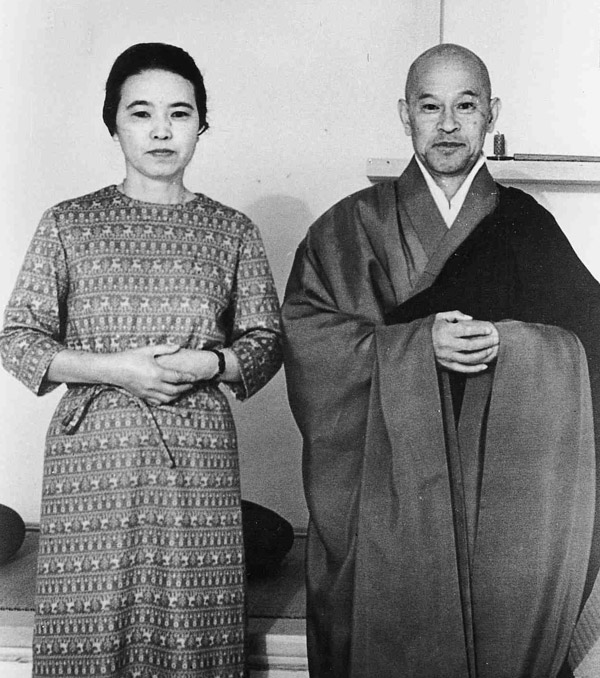 Fondly known as Okusan, Mitsu Suzuki Sensei stayed at City Center for 22 years after Suzuki Roshi's death, and her wise and compassionate presence in the building contributed hugely to the maturing of the sangha.
Her acclaimed poetry was published in two collections of haiku, Temple Dusk, published in 1991, and A White Tea Bowl: 100 Haiku from 100 Years of Life, published in 2014 to celebrate her 100th birthday.