This morning, Wednesday, January 27, Shindo Gita Gayatri accepted the invitation to be the shuso (head student) for the Winter 2016 practice period led by her teacher, Ryushin Paul Haller, at City Center. The benji (shuso's attendant) will be Juan Angel.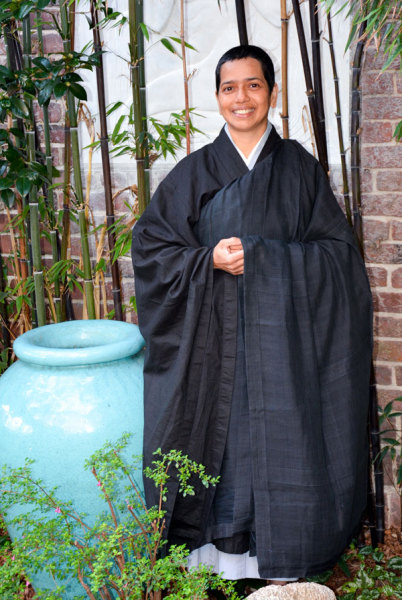 Here she is, in her robes, in the City Center courtyard. She gives her first dharma talk this evening at City Center, 7:30 pm.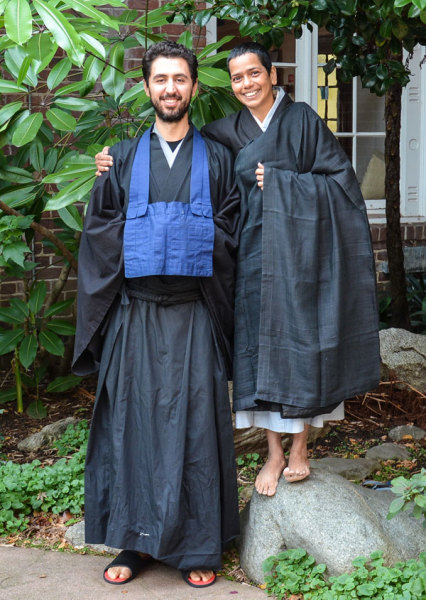 The benji (shuso's attendant) for the practice period is Juan Angel, a long-time resident of the temple. He'll be helping her with bathroom cleaning, setting up the many "shuso teas" with the people attending the practice period, and carrying fragrance for her when she gives talks and perform ceremonies. The benji's job is to support the shuso. He will be her ally and helper during this demanding and joyful time.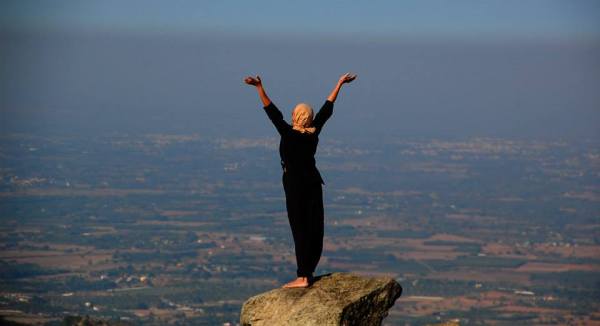 Shindo recently returned to the city from India, her country of birth – here she is in Bangalore last year.