Being on a spiritual path together with friends who are encouraging and supporting each other in their practice is called Sangha. The challenge for many—and especially those who don't live in a residential practice center—is that it's not easy to find spiritual friendship.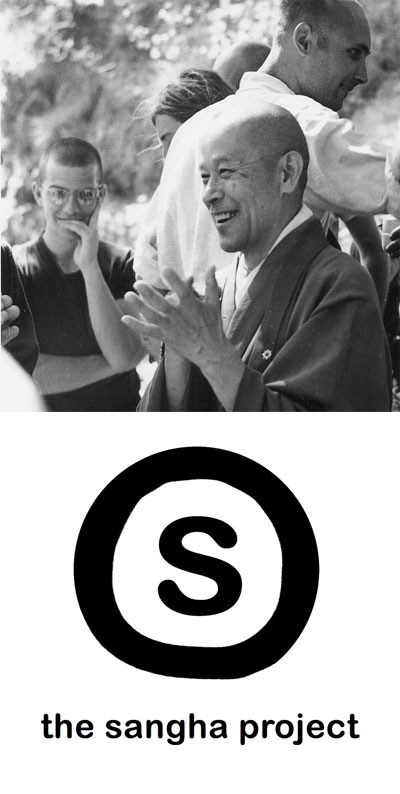 The Sangha Project's purpose is to create a way for spiritual friends to practice together and help each other meet the challenges of living in today's world. Using the tools of digital technology, the Sangha Project will build a home for friends to come together and practice—a place where anyone can connect and support each other on a shared path of everyday mindfulness, deepening self-awareness and compassionate action.
This Wednesday at City Center, Do-On Robert Thomas will talk about the Sangha Project. He will share with the residential community, and members of the wider community via live stream, why the Sangha Project is being developed and how it can support the mission and long-term sustainability of the San Francisco Zen Center.
Wednesday, November 4, 7:30 pm
in the City Center dining room
or watch on live stream
See also last week's Sangha Project update in Sangha News: Five Ingredients for Building Sangha
About Do-On Robert Thomas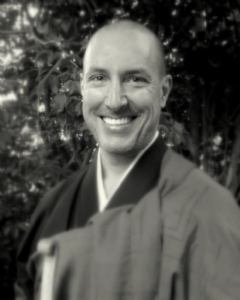 At age 34, Do-On Robert Thomas stumbled into a Buddhist monastery in the forests of Thailand and began his Buddhist life. Today, his kind and thoughtful presence is the result of a 20-year commitment to Zen Buddhism, including six years of intensive meditation at Tassajara Zen Mountain Center, America's first Zen monastery, located in California's Ventana Wilderness area. He was ordained as a Buddhist priest in 2000 and received dharma transmission from his Zen teacher, Zoketsu Norman Fischer, in 2009. As a dharma teacher, he leads meditation retreats and workshops and gives public lectures throughout the year. With his wife, yoga teacher and acupuncturist, Samantha Ostergaard, Robert created "Zen Mind, Yoga Body" retreats to help people realize the practical benefits of integrating the body and mind practices of Zen meditation and yoga and extend a deeply grounded, yet open awareness into their daily lives.
Since 2001 Robert has been a leader of the San Francisco Zen Center (SFZC), one of the largest Buddhist sanghas outside of Asia. From 2005 to 2013 he served SFZC as President/E.D., overseeing its three centers and guiding its long-term strategic vision. In 2012 Robert became a visiting dharma teacher at Upaya Zen Center in Santa Fe, NM, and he currently leads a small team working on an exciting SFZC project to develop an innovative internet-accessed Zen practice community.
He is active in the San Francisco community, having served on the board of the Hayes Valley Neighborhood Association and for 10+ years serving as a board member of Everyday Inc., which oversees Greens Restaurant in San Francisco. Prior to full-time involvement with SFZC, he worked professionally as a film and video producer/director, helped found a successful SF restaurant, and was a magazine editor, creative director and magazine founder.
Since 1993 he has traveled extensively in South America and Asia, studying with teachers from various Buddhist traditions in Thailand, India and Nepal.