Judith Keenan has been taking photographs at Zen Center's locations and beyond for several years, and her skill and eye for composition are widely admired. Don't miss her show all next month, as well as the artist's reception on October 9.  See details.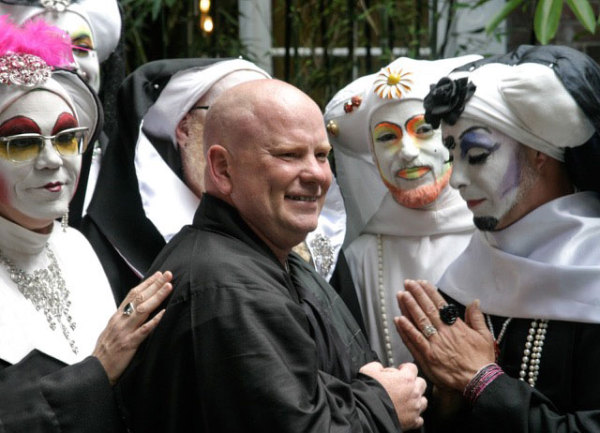 Shown above is City Center resident priest Daigan Gaither with members of a local charitable group, The Sisters of Perpetual Indulgence, which he has been a member of.
The exhibit's event page shows another wonderful image from the show.