Last week, Green Gulch Farm welcomed families from Clara House for a day of fun in the country, including a tour, lunch and time at the beach.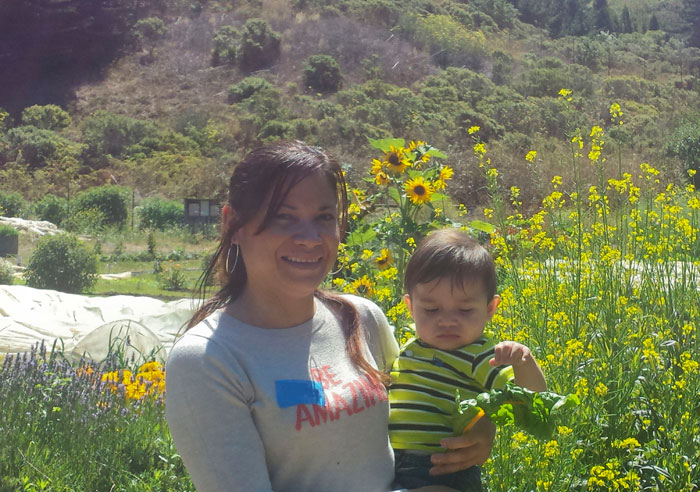 Clara House, a neighbor of City Center on Page Street, provides housing and services for families in transition, and Zen Center has been involved with them for many years.
Here are a couple shots from the day.
Wonder how this little guy is feeling about chard in this moment.
Photos by Myoki Stewart