June 25, 1972 – June 16, 2015
San Francisco Zen Center has been grieving the loss of Sioen Roux, who passed away suddenly at Tassajara last week.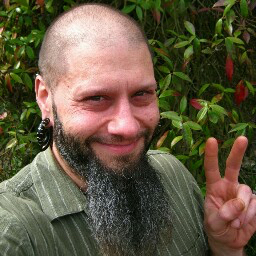 Sioen had been a resident at both City Center and Tassajara. Having worked last summer at Tassajara, he spent the fall and winter months at City Center before moving back to Tassajara in April to participate again in summer work practice and, he had hoped, in the fall practice period to follow. At both centers he worked in the kitchen and enjoyed it thoroughly, serving famously well as fukuten (crew manager) at City Center for seven months as well as at Tassajara last summer; most recently he was a guest cook at Tassajara.
In the message copied below, Tassajara Director Linda Galijan (with Abiding Teacher Leslie James and Head of Practice Greg Fain) described for the resident sangha at all SFZC temples the events surrounding Sioen's death on the morning of June 16:
Dear friends,
We have some very sad news to share with you.  This morning, our dharma brother Sioen collapsed on the engawa by the densho immediately after running the wake up bell.  The ino heard him fall, and came immediately.  Others came quickly, and CPR was started by well-trained students, and then we started the AED (defibrillator).  A guest who is a paramedic arrived and began assisting.  Despite continual efforts for about 20 minutes, Sioen failed to respond.  He died shortly before 6 a.m.
Since people had been gathering for zazen all during this time, we decided to continue to sit zazen, and several people went to sit with Sioen, who had been moved to Garden 2, behind the library.  Abbot Ed is here, and he made an announcement in the zendo about what had happened.  We rang the densho 108 times during the period, and then had a memorial service.  The zendo was very full, and everyone offered fragrance as we chanted the Dai Hi Shin Dharani.  We have contacted his family.  We will have a community meeting tonight to share our feelings and memories.
With palms joined in great sorrow,
Linda Galijan
Leslie James
Greg Fain
The City Center resident sangha held a similar community meeting last week and will hold a memorial service this Saturday morning during normal service time (7:10 am).
Sioen was a bright spirit who enjoyed many things, including making food, feeding people, traveling, language, and bocce ball. He is sorely missed. More about him comes through in the poem below from a fellow resident at Tassajara.
Letter to the Beyond
by Stephanie Elliott
Dear Brother,
Where are you?
We have been searching for you all day.
What train did you board
there beneath the han
and where did it take you?
Such a day you have missed.
This day, that you started,
that you called us into
with your crisp, brass bell.
Dear Brother,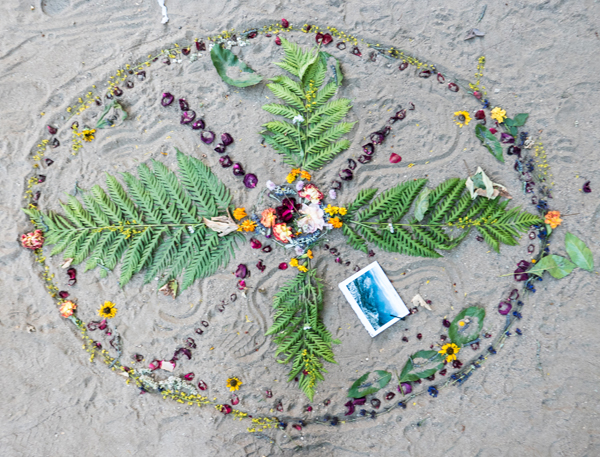 I want to tell you something extraordinary.
I wish I could tell you
that the squirrels + the bluejays
held a small memorial service
in your honor and vowed never
to enter the kitchen again.
I wish I could say that Bocce
became an Olympic sport today
and that all the champions are practicing
a wide-legged roll
known as "The Sioen."
I wish I could tell you
that all vending machines
stopped selling soda
and instead began offering
a wellspring of kombucha
free of charge,
that all cafeterias
stopped serving simple chain carbohydrates
and soy became banned
from planet earth.
I wish I could say
that the whole world
has started wearing dresses in your honor,
that businessmen are buying their Americanos
in cotton calico,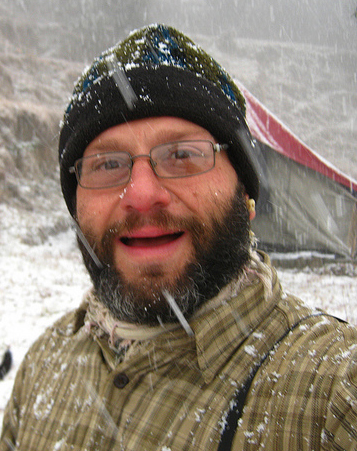 that military dictators are wearing sundresses
instead of making war,
that schoolboys are spinning
on the playgrounds
just to see their skirts bloom
like the white, crepe poppies
growing by the creek.
I knew you would be pleased to hear this news,
however, none of this is as extraordinary
as what actually happened.
Today we chanted for you.
Over and over,
words some of us don't understand
anymore than the place you have gone off to.
We wrote your name
in Marigolds and roses.
There in the sand,
even the tiny sunflowers
looked shocked,
wide eyed and unblinking.
What is extraordinary,
dear brother,
is that today
we learned to love each other more
and to hold each other closer.
And what is most amazing
is that despite your departure
we saw your shadow
everywhere.