Three spots in The Zen of Baking are now available!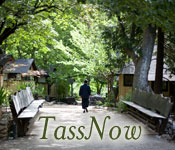 Tassajara's popular retreat The Zen of Baking has been sold out for weeks, but there are three spots available now. Private cabins and shared housing options available too!
Call now – these spots won't last long.
For questions or to reserve your room, please contact Tassajara Reservations by phone, 888-743-9362, or email.
— NOTE: TassNow room availability updates refer only to last minute / near future availability at Tassajara. These updates don't necessarily mean that other dates aren't available. For all inquiries about availability and reservations at Tassajara, please contact Tassajara, as indicated above.