Congratulations and thanks go to the shusos (head students) who helped lead the fall practice periods in 2014: Maria Linsao, under Abbess Eijun Linda Cutts at Tassajara, and Simon Moyes, under Senior Dharma Teacher Tenshin Reb Anderson at Green Gulch Farm. (Nancy Petrin, under Abbot Ed Sattizahn at City Center, was previously featured in Sangha News here.) The shusos are pictured below with their teachers following their respective Shuso Ceremonies at the end of the practice periods last month.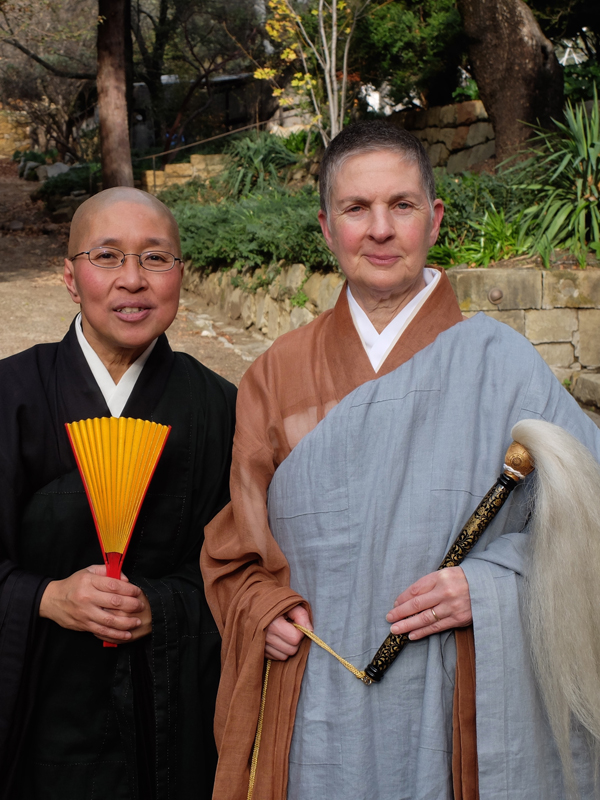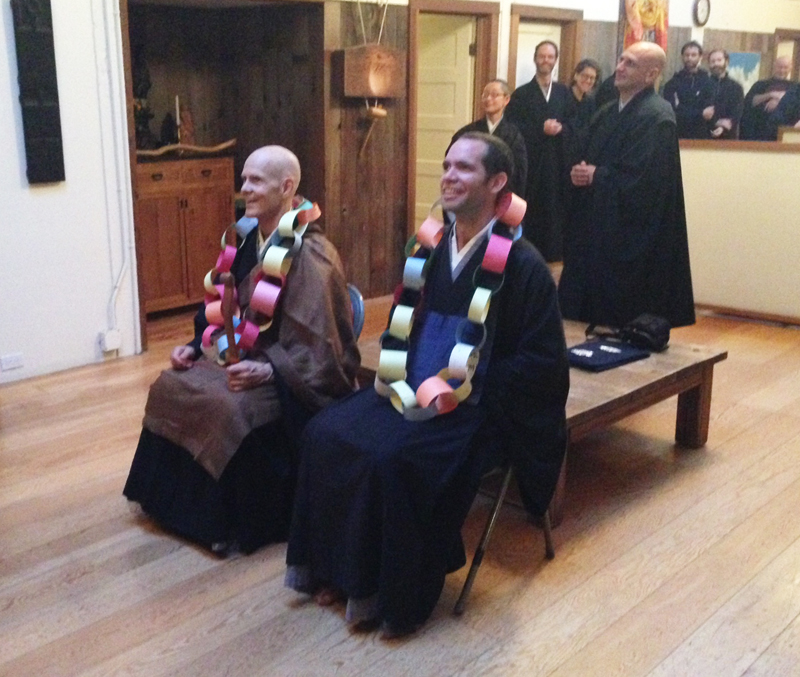 Above, from left: Maria Linsao with Abbess Eijun Linda Cutts, and Senior Dharma Teacher Tenshin Reb Anderson with Simon Moyes. Reb and Simon are wearing garlands made by the students to express their gratitude, appreciation and good friendship after a practice period on the theme "The Buddha Way: Good Friendship." The strips of paper forming the garlands contain individual statements of appreciation from each student. The students also sang songs of friendship to Reb and Simon: "You've Got a Friend" (composer: Carol King), "Friends" (composer: Whodini; practice period student rapper Kyva Holman), and "With a Little Help from My Friends" (composers: Lennon and McCartney).
Photo credits: Tassajara photos by Shundo David Haye; GGF photos by Carolyn Cavanagh.