April 8, 1947 – November 9, 2014
San Francisco Zen Center grieves the loss of Denis Rodriguez, who was a student in the early days of Zen Center and who lived and practiced at all three centers.  In recent years Denis was an employee in the Accounting Department. Denis was one of the first workers at the original Tassajara Bakery on Cole Street in San Francisco.
Denis received the precepts from Richard Baker and was given the dharma name Myozen, Wondrous Zen.
Denis was a well-known artist who contributed pencil drawings, watercolor and other paintings, as well as Native American art on gourds. His calligraphy graced many invitations to events at Zen Center.
Denis passed away in the early morning hours of Sunday, November 9. He was 67. In recent years Denis's health worsened, and complications connected with his having had polio as a child further contributed to his death.
The densho bell was rung at all three of San Francisco Zen Center's temples on Monday. Affiliate groups also held services remembering Denis this week.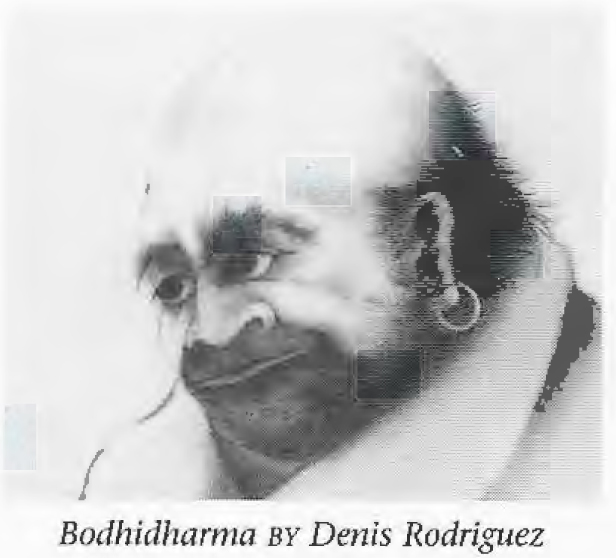 People have remembered Denis as a kind man who never spoke ill of others and was always a good friend, co-worker and dharma brother. He exemplified a quiet, uncomplaining nature and was dignified and wise.
Plans for a funeral ceremony are being discussed, and details will be forthcoming from the City Center Practice Committee.
Denis will be greatly missed at Zen Center by staff, residents, alumni and sangha members.