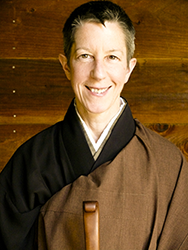 September 15, 2014
Right now, Tassajara is very quiet. It's just after 9 am on Monday morning. Guest season ended yesterday; we said goodbye to the last of our guests by mid-afternoon. We chanted the Heart Sutra and closed the front gate, signaling the transition to work period and the cloistered fall and winter months. As part of the dedication during the ceremony, we read the names of the students who participated in the 2014 Summer Practice Period, expressing gratitude for everyone's hard work and dedication to practice. 
The first work period folks are trickling in, and soon the valley will be full of cheerful noise and activity. We'll finish the front gate and Dharma Rain, trench for LED path lights down through student housing, continue R&D on interior LED lighting in guest cabins, and complete a wide variety of maintenance and repairs.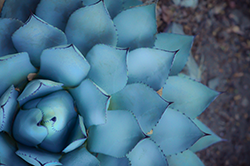 Then on September 26, all the work period folks will leave, the practice period students will arrive, and by evening zazen, deep silence will return to this valley, abiding until the spring work period next April.
These transitions mark the seasons of Tassajara. Particularly at these liminal moments, reflecting on the fullness of the past summer, the permeable flux of the present moment, and the open field of possibility of the future, gratitude overflows. Gratitude for the students—who keep opening their hearts and deepening their practice, who show up for each other, and for themselves. Gratitude for the guests—who visibly let go and relax as they slow down, walk on the earth and come back to their bodies and one another. Gratitude for the work period volunteers—who build or repair pretty much everything, and allow the physical aspect of Tassajara to not only keep going, but to become even more beautiful year by year.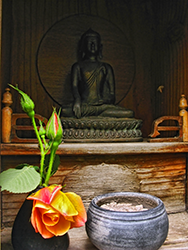 The three wheels of giver, receiver and gift turn through the seasons at Tassajara, and the three wheels are never separate—all are givers, all are receivers, all are gifts. To all of you who have been a part of this summer, nine deep bows and deepest gratitude. Thank you!
Tassajara Director Shinchi Linda Galijan on September 15, 2014.
Photo Credits:
Shinchi Linda Galijan by Robert Erdmann;
Succulent Plant by AsyaTabdili.com;
Altar by David Silva.