There are only four weeks left to visit Tassajara this summer! We have private cabins available for the night of Monday August 18 and opportunities to stay two to three nights for solo travelers in our men's and women's dorms during the week. There's also one spot left in shared housing (male) for the retreat Balanced and Awake.
For the weekend August 22-24, we have multi-night stays in private cabins and the dorms. Call now to book!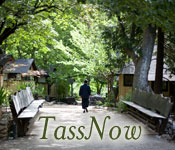 For questions or to reserve your room, please contact Tassajara Reservations by phone, 888-743-9362, or email. — NOTE: TassNow room availability updates refer only to last minute / near future availability at Tassajara. These updates don't necessarily mean that other dates aren't available. For all inquiries about availability and reservations at Tassajara, please contact Tassajara, as indicated above.