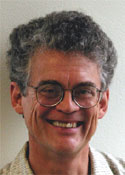 Way-Seeking Mind: Lay Wanderings in East/West Heart/Mind Scapes
A talk by Jeff Broadbent in the City Center dining room (free; by donation)
Tuesday, August 19, 7:30 pm
Suzuki Roshi taught way-seeking mind. Opening mind to whatever comes up, mind weeds and mind jewels. Let it pass, bring attention back to tide flow of breath. In the process, life happens. Do things, watch results, bring mind back to breath. A tree breathes in the here and now. A dog does. A person does, but in the mist. Falling down through the mind, nausea, terrible sinful demons gnash teeth, open doors. No road leads to this place. How did you get here? Life in the disciplined dangerous world hurts. Clashing rationalizations tear away hard-scabbed illusions, tear the tit from the mouth. Learning to cope is hard practice. Why bother? Way-seeking mind takes you to drink at this trough. Drink until empty.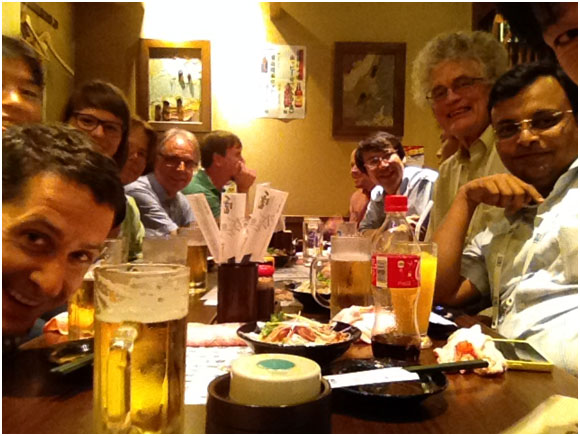 About the Speaker
Jeffrey P. Broadbent is currently a professor in the Sociology Department of the University of Minnesota. Jeff first encountered Zen in 1956 at the age of twelve at a Quaker retreat center in Pennsylvania when he met Sohaku Ogata from Shokokuji in Kyoto. After entering college young, dropping out, and getting involved with civil rights and peace movements, in 1964 he started practicing with Hakuun Yasutani and Eido Shimano at New York Zen Studies. As a conscientious objector he worked in a hospital. After meeting Shunryu Suzuki and Richard Baker in New York in 1967 he went West and became an early Tassajara student. He returned to college, majoring in Religious Studies-Buddhism at UC Berkeley (UCB), living at the Berkeley Zendo. Following Suzuki Roshi's advice, he studied in Japan for a year starting in 1971 and became a lay disciple of Suzuki's younger brother monk, the revered Hakusan Kojun Noiri. After further practice with renowned teachers in Thailand and India, Jeff studied sociology with the eminent sociologist Robert Bellah at UCB and then did graduate work at Harvard in the sociology of religion. He spent three years in Japan working on his thesis about environmental protest. He joined the sociology faculty at the University of Minnesota in 1986 and practiced with Dainin Katagiri. For years Jeff has been leading a global research project on climate change.
His translations of Sawaki Kodo's Commentaries on the Song of Enlightenment are coming out piece by piece in English, French and German in the new magazine Zen Road by the Paris Soto Zen group. For a fuller bio, see cuke.com.