Get away to Tassajara in early August! We have single, double, and triple-night availability in private cabins, shared housing, dorms, and guest practice.
Tassajara last minute room availability for August 1-10:
Private Cabins
Shared Housing
Dorms
Guest Practice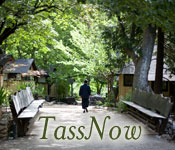 For questions or to reserve your room, please contact Tassajara Reservations by phone, 888-743-9362, or email. — NOTE: TassNow room availability updates refer only to last minute / near future availability at Tassajara. These updates don't necessarily mean that other dates aren't available. For all inquiries about availability and reservations at Tassajara, please contact Tassajara, as indicated above.