TassNow: July 19-24, Availability at Tassajara
Tassajara has 5 nights available (add the Thriving in Uncertainty retreat!) in shared housing (male) as well as some single nights in various accommodations from July 19-24.
Our last minute room availability:
Shared housing (male) from July 20-25 (space available in the Thriving in Uncertainty retreat!)
Women's dorm available the night of July 23
Stone 4A available the night of July 24
Guest practice (male) available the nights of July 23-24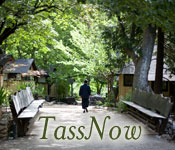 For questions or to reserve your room, please contact Tassajara Reservations by phone, 888-743-9362, or email.
—
NOTE: TassNow room availability updates refer only to last minute / near future availability at Tassajara. These updates don't necessarily mean that other dates aren't available.
For all inquiries about availability and reservations at Tassajara, please contact Tassajara, as indicated above.