October 14 to January 27
Applications now accepted
The Green Gulch Farm Conference and Retreat Center, with its serene environment for personal retreats, meetings, conferences, seminars and workshops, is pleased to now offer an apprenticeship program. The new Guest Program Apprenticeship provides practical experience hosting guests in a temple environment while living in residence and following the practice schedule.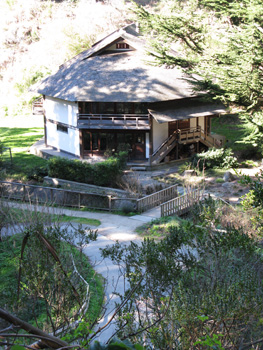 The daily work practice of the Guest Program crew emphasizes attention to guests, guest house care, and conference preparation, through activities such as making beds, cleaning, preparing meeting rooms and working in the front office. Zen training, with its emphasis on the awareness of body, feeling and thought is the basis of our effort to interact gently and harmoniously with one another and in our role as hosts in the temple.
Guest Program Manager Anna Thorn describes the spirit of the program this way:
Welcoming all beings is the way we originally are, as we are originally together, interdependent, interrelated. We are with each other from the beginning. And we are singularities—we are particular and unique. We become aware that we touch each other's world in a moment of presence. This place of meeting is our place of practice as host and guest, and guest and host. There is no continuity between two singular beings. There is nearness, but even in extreme nearness there is a difference. To meet or to come into contact is to touch a different world, a different mind. In this contacting we need to be utterly respectful of ourselves and others. Expressing respect to everyone is an art of little gestures and subtle distinctions in choosing words and tones at the right time. This is an aspect of what we describe as intimacy in practicing welcoming all beings together.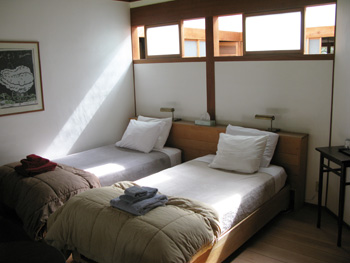 The Guest Program Apprenticeship is one of several entry-level work practice apprenticeship (WPA) programs available. See the Guest Program Apprenticeship page on the website for details and an application.
__________
(Photos by Steph Wenderski)