The relation between what we see and what we know is never settled.  —John Berger
Photographs by Shundo David Haye
Can our openness allow us a fresh regard for what is right in front of us? This is the essential question asked by poet and former SFZC Artist-in-Residence Genine Lentine, and photographer and Zen teacher Shundo David Haye, as they present The Attending Eye: A Photography and Poetry Workshop at City Center.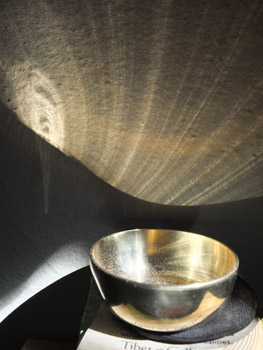 This inspired pairing celebrates not only each subject that is re-presented in a fresh way with the pen and/or the camera, but even the pure act of noticing, the simple ability to give attention and thereby in some way alter our relationship to the world around us. An excerpt from one of Genine's recent works, Poses, models this kind of attention:
The model's head tilts up in profile toward the exhaust fan and a fly circles above. Actually, not circles – please forgive me my one-planed sight bias – a fly darts the polyhedral geometry dictated by the jeweled surface of its eyes. What I can see of her is far less than the fly, who would view her through facets even if it were standing still. Which it is not. Which she's not. Which I'm not. The fly is long gone, and still I mention it here.
The workshop promises to help participants engage in different modes of attention, stimulating both a receptivity and an agility of response, through a combination of writing and photography exercises. But you don't have to wait until next month to benefit from the leaders' creative experience. In addition to these examples of their own work, along with inspiring quotes from other artists, Genine and Shundo offer some literal suggestions below for starting to hone your own creative attention in the meantime, and at any time.
Here are a few exercises in looking:
1. Over the next week, notice where your attention gathers as you move through your day. Notice where you tend to look without seeing, and let your attention pool there just a beat longer, as if you've never seen it before.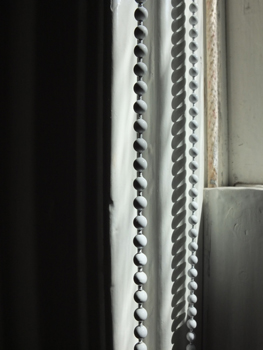 2. Just spend five minutes each day giving special attention to any the following, or stay with the same category every day:
Something at dusk or in dim light.
Something very small.
Something that appears not to move.
Something too large to see the whole thing.
Something in extreme close-up.
Something you don't want to look at.
Something you can't see.
Something you can see by listening.
A text exchange (on a phone screen).
Something you can see by touch.
The underside of something.
Make up your own!
__________
You can register for or read more about The Attending Eye: A Photography and Poetry Workshop here on our main website.