by Nancy Petrin, Manager of Annual Fund and Membership
Year after year, the San Francisco Zen Center sangha has come together to support its temples, the teachings and the Dharma—and we wouldn't exist without that support. We keep experimenting with offering ways to support Zen Center that nourish our sense of community along the way—from a "Zenefit" to auctions and raffles. And now the SIT-A-THON.
Last year we decided that we would have a sit-a-thon as a spring fundraiser rather than send out a paper mailing. It was a big undertaking and a big success. It was our first foray into peer-to-peer fundraising. Sangha members put together fundraising pages, sent them out to friends and encouraged each other to do the same. Others asked for general donations to the event, and little by little it all came together.
On the actual day of the Sit-a-Thon we sat all day in the Buddha Hall at 300 Page Street. It was not a formal day of sitting. There were no bells, no timed periods. People came and went. Senior Dharma Teacher Blanche Hartman read from Zen Mind, Beginners Mind. The feeling was open and spacious.
At the end of our day together we gathered in the dining room for a lovely meal and shared our Sit-a-Thon stories. One participant told us that her (13-year-old) granddaughter had been one of her sponsors. Someone else shared that a high school friend that she hadn't been in touch with for years saw it on her Facebook page and sponsored her Sit-a-Thon efforts.
And here we are again. The date is set: Sunday, April 13, at City Center. We are in the midst of the "big undertaking part" and need everyone to pitch in so that we can move forward in the "coming together" part.
In many ways it would be easier to send out a letter instead, to ask for support for the day-to-day needs of our temples and for support of the many programs that brought us all here in the first place (eg, Young Urban Zen, apprenticeships, public lectures, etc). But both the success and the challenge of this kind of "peer to peer" effort is that it gets many of us involved. Peer-to-peer events bring our web of connection into clear relief. For a moment our connections to each other become tangible. We have to reach out to one another or it just won't work. Please consider fundraising, sitting on April 13, or donating.
Take a look at these fundraising pages by Lee, Kristopher and myself. And join us!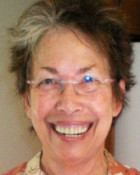 "With its wide circle of teachers and dharma activities, SFZC points to doors that can open to the freedom that is alive in all of us. Please consider supporting SFZC and my fundraising effort as I virtually sit with sangha at this year's Sit-a-Thon."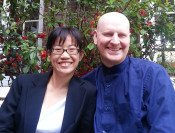 "SFZC offers a place of reflection and an opportunity for stillness that is beautiful to behold. The sangha that supports me and helps me to lead a life worth loving needs support in turn. We are all connected."
→ More from Kristopher Thomson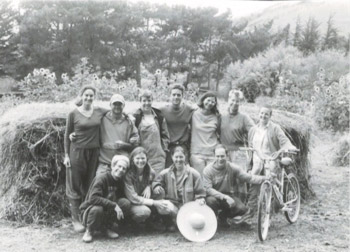 Mine was one of the first groups of farm apprentices. That was almost 20 years ago and it is still going strong!
→ More from my fundraising page
We are deeply grateful for the community's generous response to our ongoing need for help in fulfilling our mission and caring for our temples. Please visit sitathon.sfzc.org today!