By Lee Lipp, SFZC Cultural Awareness and Inclusivity Coordinator
(→ Go to Spanish version)

Konin Cardenas is, among many things, a Zen teacher and first-generation Latina. At City Center, she leads Dharma en Español, a Spanish-language Zen study group that meets Wednesday evenings from 6:30 to 7:30 pm in the Art Lounge. She responded recently to a few curious questions from me about the group and her experience of it.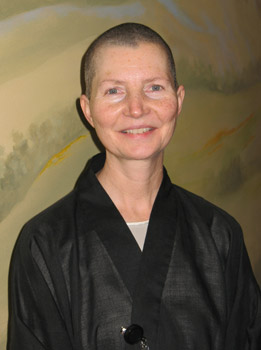 Dharma en Español has been meeting at San Francisco Zen Center's City Center for several years. When did you start guiding the group?
The Dharma en Español study group grew out of an effort, in 2008, to lower barriers to participation for Spanish speakers interested in practicing at SFZC. At that time I was living at City Center and noticed that Spanish speakers had to call ahead to make an appointment for zazen instruction. At that time there were no Spanish language programs at all. To me that felt like a hurdle, one that might be a bit daunting to someone just starting out in practice. So I advocated within our community to make zazen instruction more accessible. Then, over time, the study group began, and Myozen Joan Amaral, now the guiding teacher at Marblehead Zen Center, led the group while I was practicing at Tassajara for some time. When I returned, it turned out that Joan was invited back East, so I was invited to take up the role of guiding the Dharma en Español group.
Thank you for telling us the history leading to your filling the role of guiding this group. Are the activities of the group all conducted in Spanish?
This bit of history is important because it highlights the reason that this group is beneficial, even in the context of Zen practice, which works to see through our identifications. That is, Dharma en Español is just that—the Dharma in Spanish. It is not a gathering specifically for Latinos or Latinas or for people from a specific region. It is open to anyone that speaks Spanish, as their first language or as their second or third. The group is held entirely in Spanish. The materials we read are in Spanish, and the conversation takes place in Spanish. Though we include many people with different levels of language ability, and my own Spanish is not perfect, we support one another to learn the Dharma in that context.
How inspiring! Even though you say that your own Spanish isn't perfect, you show up anyway!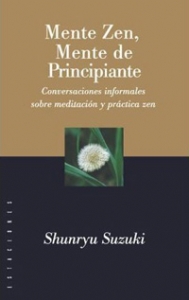 For me it has been eye opening. Reading the teachings of Suzuki Roshi in Spanish, as well as other materials, I am struck again and again that different aspects of the Dharma come forward when they are in another language. The nuances of meaning can shift and can open up the teaching in a new way. In fact, it's said that the Buddha spoke numerous dialects, all in an effort to meet people where they were, to speak in a way that they could receive the truth. So I welcome all Spanish speakers to Dharma en Español on Wednesday nights.
Yes, it's said that the Buddha used skillful means according to who he was speaking with. How is the group conducted?
The format is very simple and really requires no preparation, though students often refer to the materials outside of class. We begin with three to five minutes of zazen, followed by introductions all around. Then we read aloud, expounding two paragraphs from the text. At the time of this writing we are reading the final few chapters of Zen Mind, Beginner's Mind. Then, it's time for open discussion—questions, comments, stories, koans. We freely range across topics in a conversation that weaves together the ancient wisdom and its application in our daily life. In fact, the books are provided, so there's no need to purchase anything in order to participate. Just come and hear the Dharma!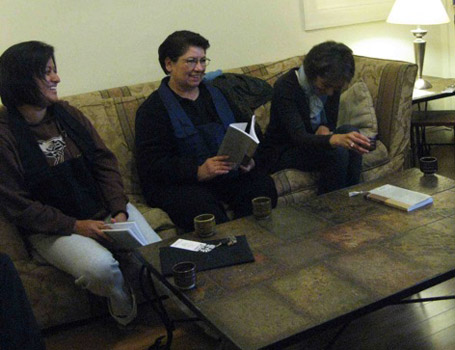 How do you say, "Just come and hear the Dharma!" in Spanish?
¡Solo venga y oiga el Dharma!
And are there other Spanish language activities at City Center now?
Yes, we sometimes enjoy a movie night or a half day of sitting in meditation. In fact, our next movie night is coming up on Friday, April 4 beginning at 7:30 pm. Everyone is welcome! Todo el mundo está invitado. ¡Muchas gracias!
__________
For more information on the group and about Konin, see the Dharma en Español page on our website.