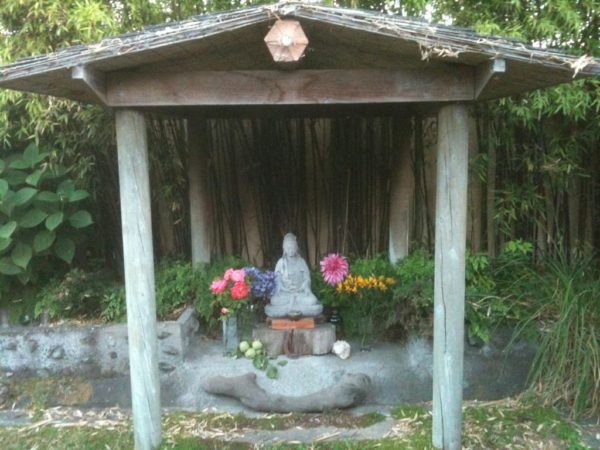 Dear Friends,
Included in this update are two pictures. Most mornings Abbot Steve does a morning jundo. This is a ceremony in which he carries a lit stick of incense to various altars throughout the house and yard, ending with an offering to the Quanyin statue at the altar in the back yard. The first picture is of the Quanyin altar; the second is of Abbot Steve after coming in from his jundo two days ago.
This past week has been a mix of clear, pain-controlled times, and difficult, pain-filled hours. Today was a day in which Abbot Steve woke and spent two hours reading Dogen before the rest of the household started to stir. As I am writing this, he is now sitting in the living room enjoying the changing light while working.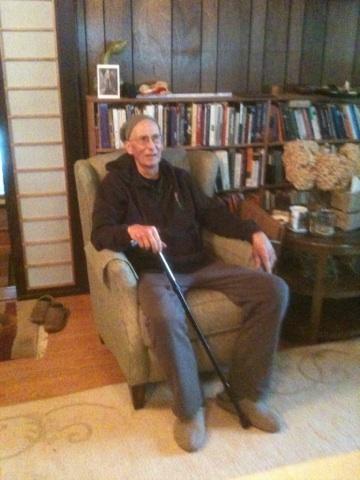 Abbot Steve is feeling very connected to all those people who are sitting Rohatsu Sesshin all over the world, and all the multitude of you who are supporting those who are sitting.
He especially wanted me reiterate his deep feelings of gratitude for all the support he has received and continues to receive from each and every one of you. May your goodwill benefit all those in the ten directions.
Abbot Steve and mary